The world of social media is full of competition. Who will get the most likes on their weekend photo? Whose video will get the most views? But the competition doesn't stop with the users. Social platforms are constantly competing against each other to be the most used and most talked about.
Exhibit A: Instagram's new release of "Instagram Stories."
Why the change? Instagram is Keeping Up With The Snappers. We all want to stay up-to-date on what our friends are doing throughout the day and it's been proven by the 150 million people "snapping" short videos or photos daily on Snapchat. With Snapchat, users are able to send photos and videos directly to their friends or they can post an update to their "Snapchat Story." If posted to their story, the update remains there for 24 hours for all of their friends to see.
Instagram responded to the Snapchat craze by introducing "Instagram Stories." In a blog post that discusses the release, the company states: "Instagram has always been a place to share the moments you want to remember. Now you can share your highlights and everything in between, too."
What has changed? You'll see circles with your friend's faces at the top of the app along with some trending, popular accounts. When you tap, you'll see their story from the past 24 hours allowing you to tap through multiple images, videos, and different account stories to stay up-to-date. Sound familiar?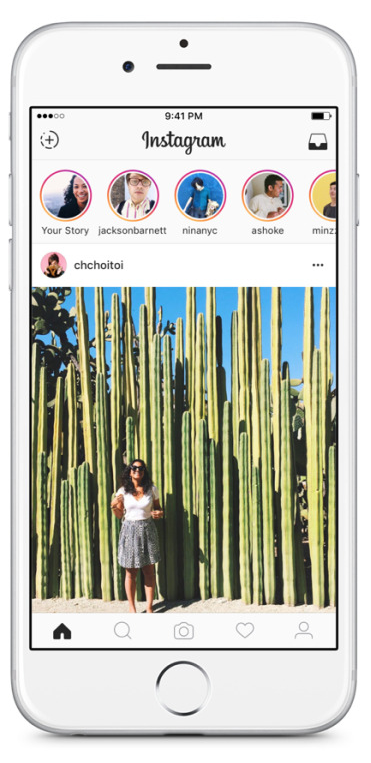 Instagram's new addition will allow brands to post their highlights and their important, permanent-worthy moments within one application, to the same audience. If you have content you would like to share, but you think it would only be relevant for a short period of time, post it as an Instagram Story! See how your followers react and make adjustments to the content posted based on those reactions.
Not ready to use the new feature? Well, at the very least, take comfort in the fact that large corporations such as Instagram are also fighting for the attention of their target audiences.