Year after year, clients constantly challenge us to create and execute bigger and better ideas. For this particular project, the gloves really came off.
One of STX's newest, most innovative products, the Surgeon RZR glove, launched this past fall after five years of research and design. Understanding our client's needs and the uniqueness of the product, Mission put our motion graphics team to the test by proposing a 3D render animation of the glove, inclusive of technology callouts to drive home the product's unique features.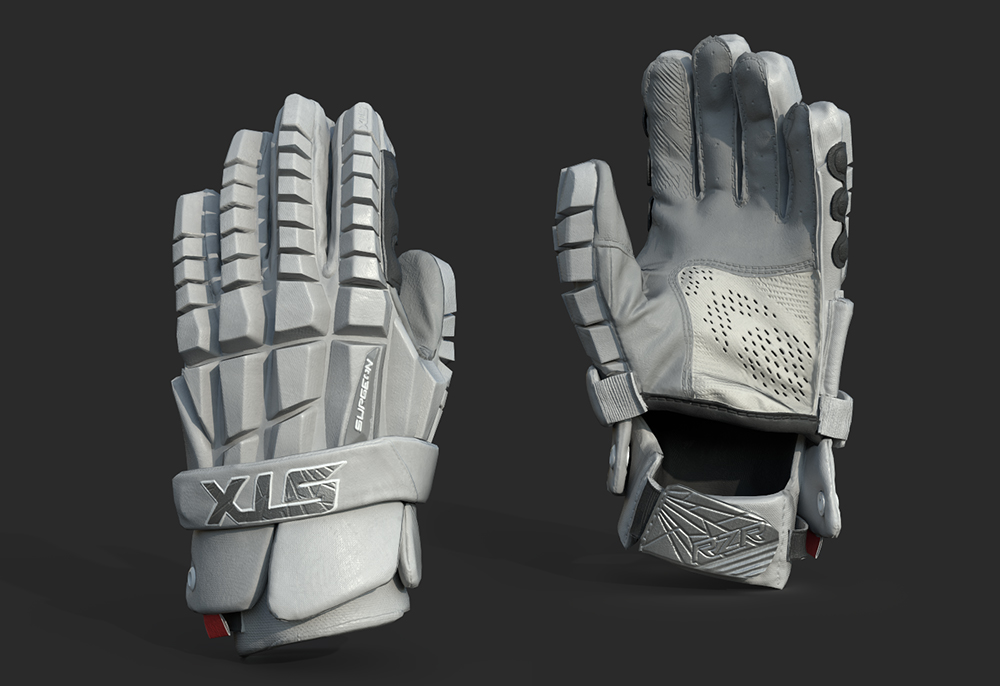 pre-visualization render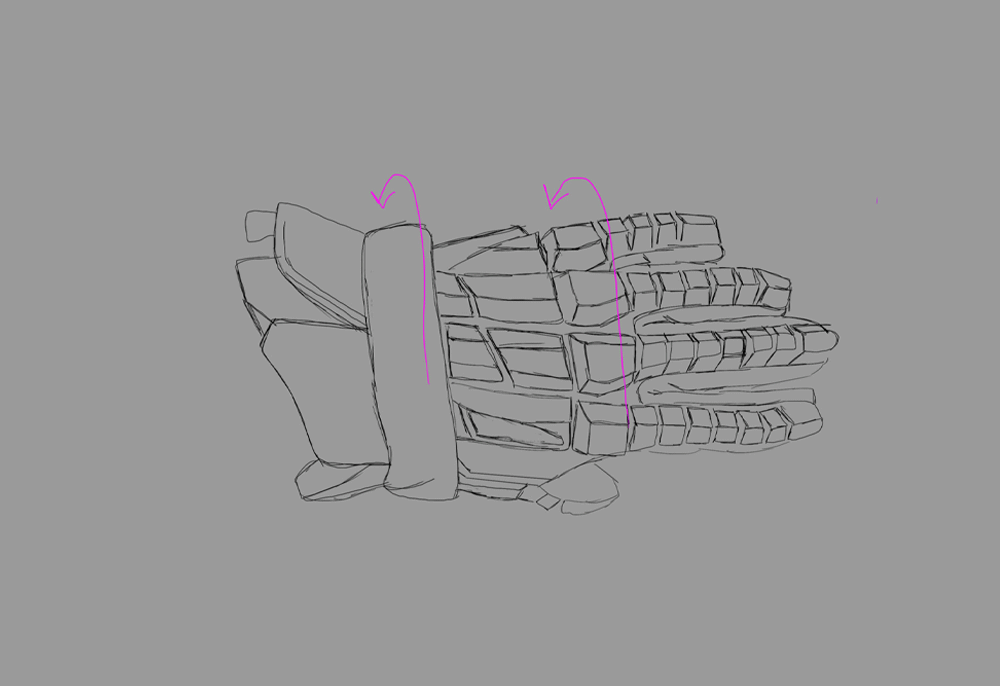 storyboard
For the start of the project, Mission teamed up with our partner, Bully!, for model production and pre-visualization renders, while the motion graphics crew tackled storyboarding the animation sequence. Both of these were critical steps in bringing the glove to life by connecting the visualization of the product's movement and key features.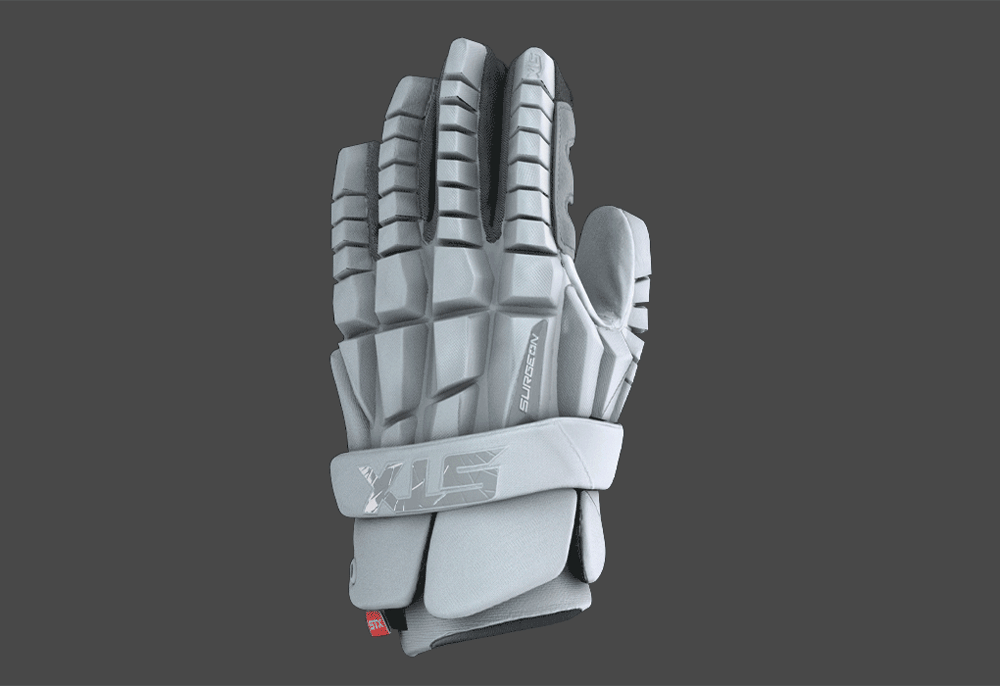 image rigging workflow & multipass process
From there, Mission created textures, added logos, and matched color and materials to accurately represent the physical product in Substance Painter. Our team then moved to Cinema 4D to create a joint rig for the glove model. Throughout the process, a real-time video of the glove was referenced to authentically replicate its movement and transitions from one position to the next.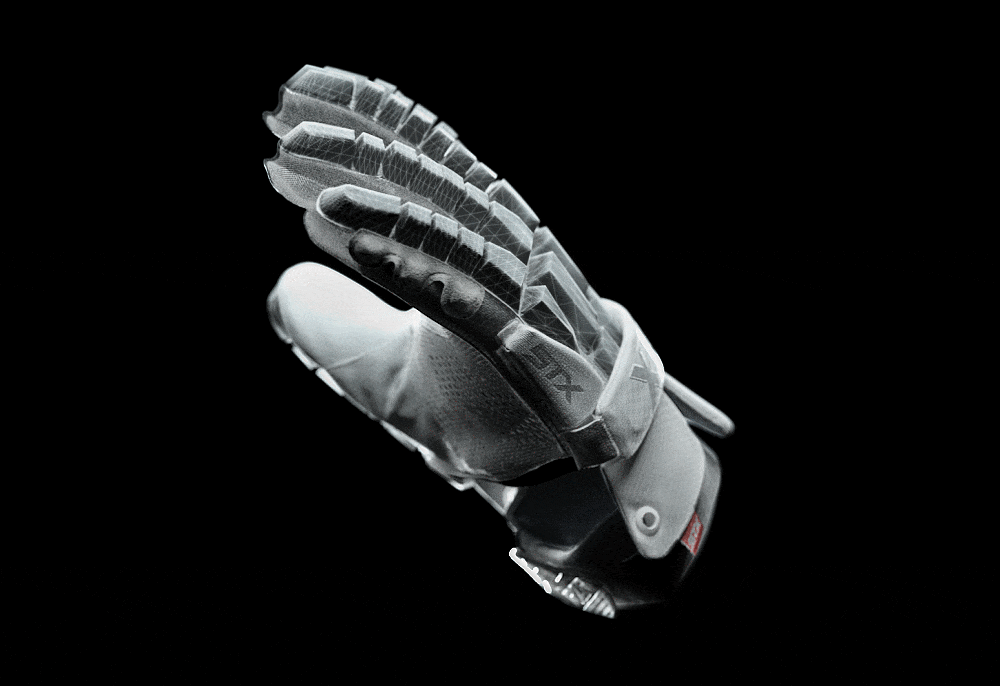 flash multipass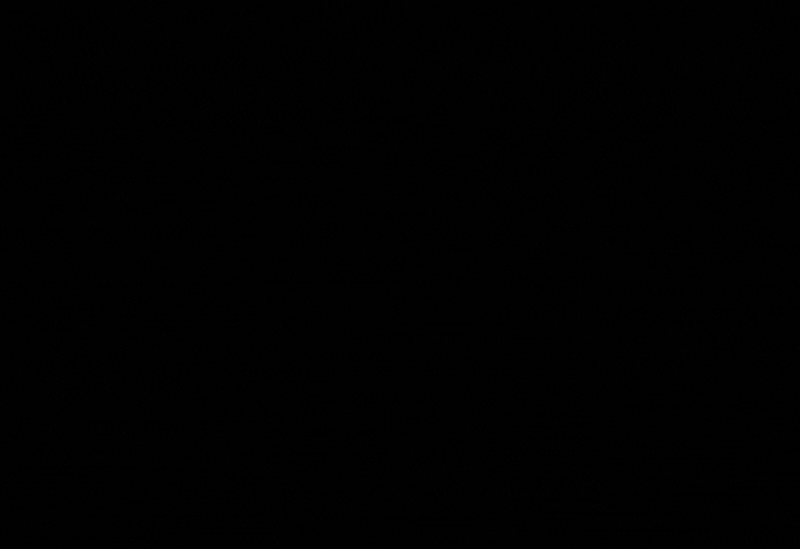 tech. copy animations
With rigging complete, a weight map was painted to indicate how much each joint would influence the surrounding polygons for precise animation of the individual fingers. Finally, the entire glove was animated based on the original storyboard, rendered with Octane for Cinema 4d, composited in After Effects, and completed with type animations for the technology callouts.
The final export, as you see above, was activated on the product landing page, in social campaigns, and in paid advertising campaigns.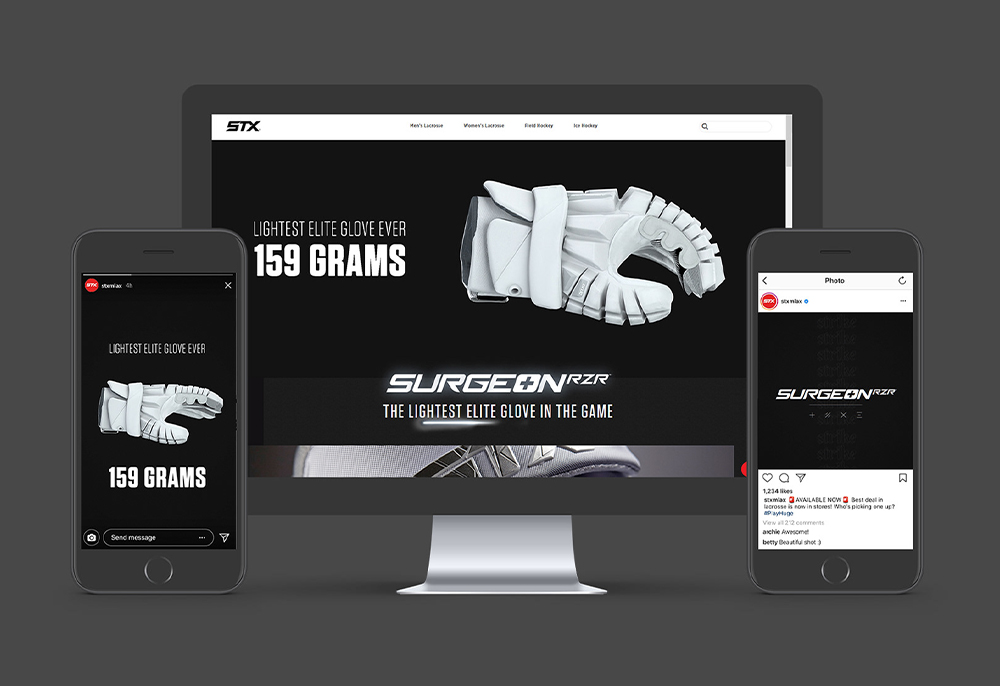 campaign applications