To attract a diverse pool of applicants from across the world, Johns Hopkins University needed to show there's more to campus than libraries and laboratories. But when it came to highlighting their vibrant, multi-faceted community, they knew a traditional blog wouldn't cut it. So, Mission transformed Hopkins Insider into a one-stop shop for prospective students. Through content from current students and admissions counselors, they can get to know the real Johns Hopkins—and help Johns Hopkins get to know them.
In a stroke of custom development genius, the homepage is divided into separate scrolling halves. Depending on where prospective students are in their college journey, they can explore student life on the left or application tips straight from the admissions team on the right. The entire site is tied together with fun, modern elements from our recent identity update. Eye-catching images and videos throughout boost engagement and convey the wealth of opportunities on and off campus. Blue Jays are grabbing lunch with friends, celebrating each other's identities, and taking part in outdoor adventures, all while making history in the classroom.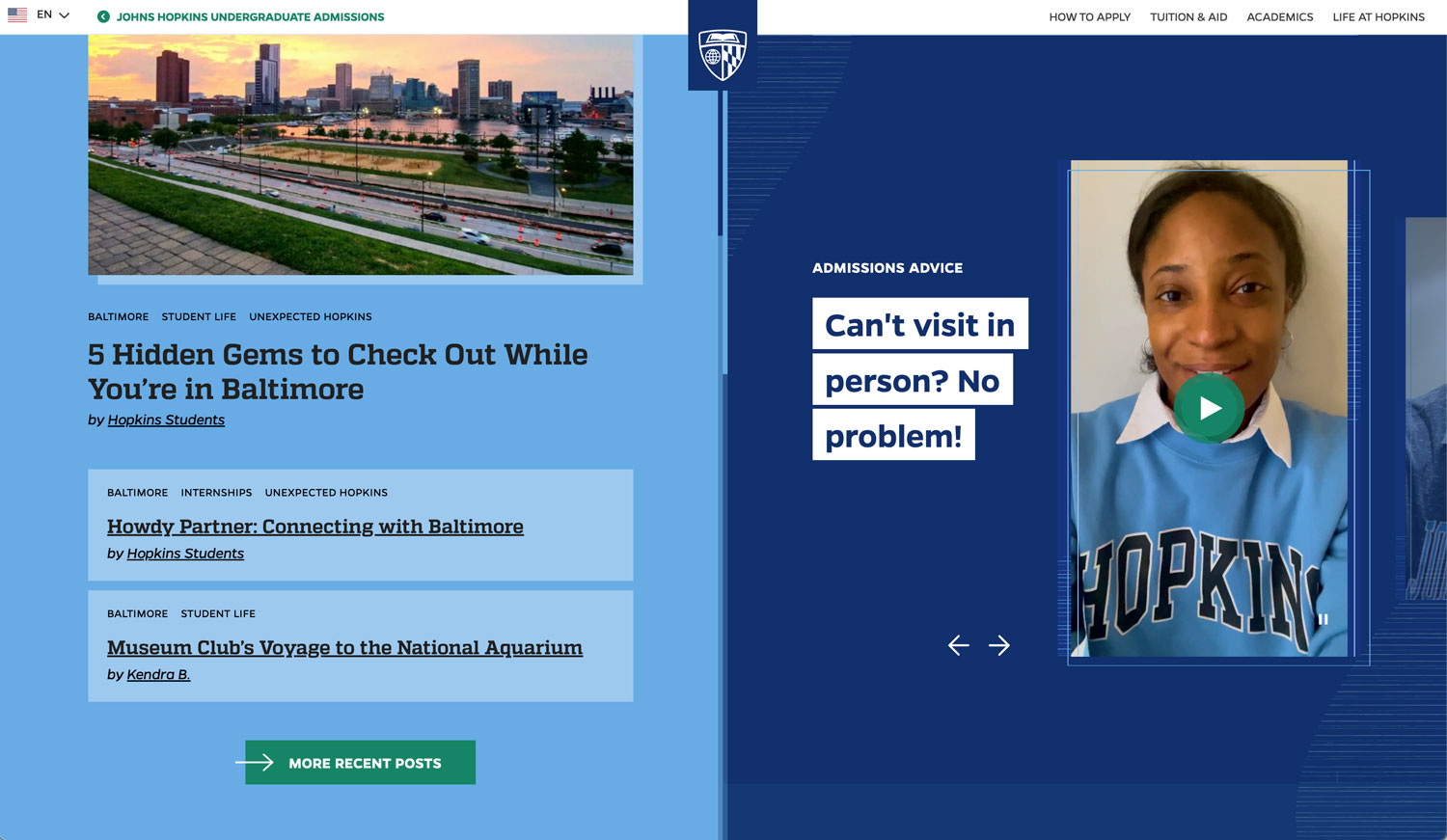 To help Johns Hopkins stand out, we jam-packed the page with interviews, lists, photo essays, and videos that are sure to capture prospective students' attention, regardless of what type of content they prefer. With titles like "How to Build Your College List," "A Day in the Life at Hopkins," and "Hopping Hemispheres: My Intersession Trip to Ecuador in Five Minutes," they can get a holistic understanding of the college application process and everything that comes afterward. It's engaging, it's practical, and it's all in one place.
From a marketing standpoint, Hopkins Insider is a major success. Short-form, user-generated content is infinitely shareable, especially on TikTok, where high schoolers are flocking in record numbers. We wanted to spotlight the unexpected aspects of living and studying at Johns Hopkins while remaining true to the brand. And, as Johns Hopkins continues to grow and evolve, they can use this template to roll out fresh content on their extraordinary community every month.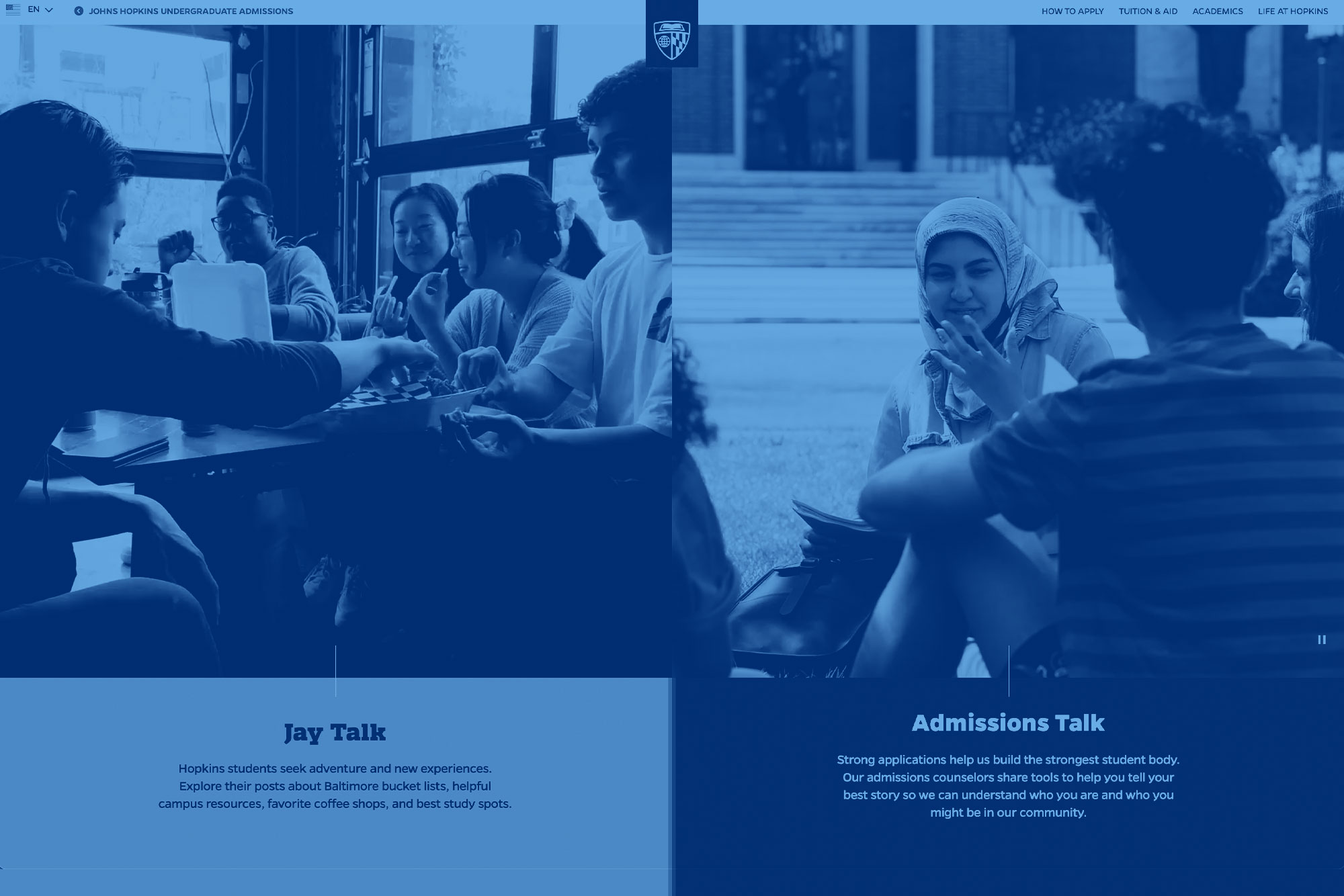 The new Hopkins Insider is a feat of content strategy, design, and development, and we think it's a big step for both Johns Hopkins and the higher education marketplace. Moving away from the traditional blog gives prospective students the insight to decide if a university is the right fit and the resources to put forward their strongest application—anywhere. Because, in the end, that's what admissions is all about: helping students find the place where they'll become the best version of themselves.