More than forty years after its inception, USA Synchronized Swimming, or USA Synchro, has become USA Artistic Swimming. In addition to encompassing the elegance and artistry of the sport, the name change is a precursor to a host of exciting updates that align USA Artistic Swimming with the International Federation for Artistic Swimming (FINA).
The "We Move As One" campaign was created to announce the transition, giving USA Artistic Swimming "an opportunity to showcase how the sport has evolved." "Gone are the days of water ballet. This is where true athleticism and artistry meet," said Adam Andrasko, CEO of USA Artistic Swimming.
Inspired by the opportunity to showcase the strength and athleticism of the Team USA athletes, Mission created the "We Move As One" campaign. Garnering footage from competitions, training, and camps, the video was produced to feel seamless and intentional. Special focus was given to group and team shots to continually give the viewer a sense of unity. Select actions wer rotoscoped around key qualities of the athletes, such as "strong," "precision," and "grace." This allowed the video to emphasize key words from the manifesto while portraying a 3D effect as the athletes move through the words.
The campaign music was chosen deliberately to be inspirational, but also play with sounds that are reminiscent of water; the song even begins with noises that evoke water droplets. As the music plays, the manifesto is read to redefine Artistic Swimming. It portrays the strength and dedication of the athletes, while reminding the viewer why the artistic portion of the new name is so important.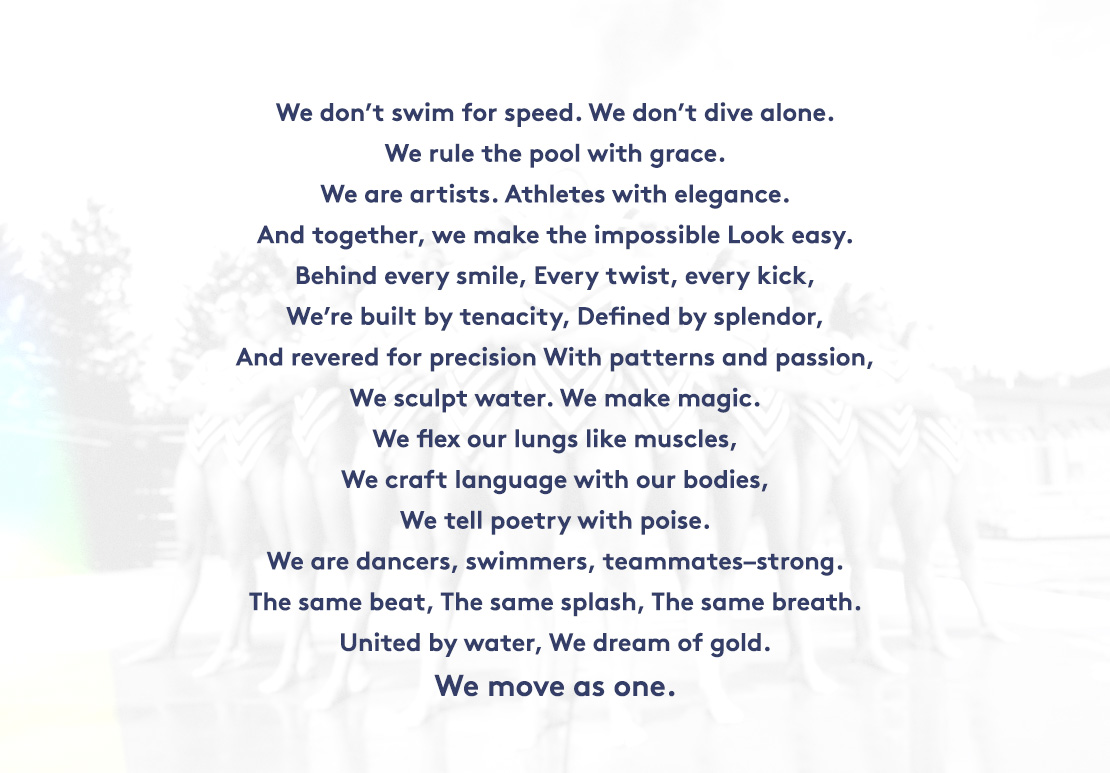 USA Artistic Swimming Communications Coordinator, Emily Falkenberg said, "This campaign and name change offers us a unique opportunity to clearly demonstrate what our sport is and how talented our athletes are in a way that excites and inspires newcomers to join. The 'We Move As One' slogan will be used to connect with our current members and invite new fans and athletes to see the unparalleled passion our membership has for the sport."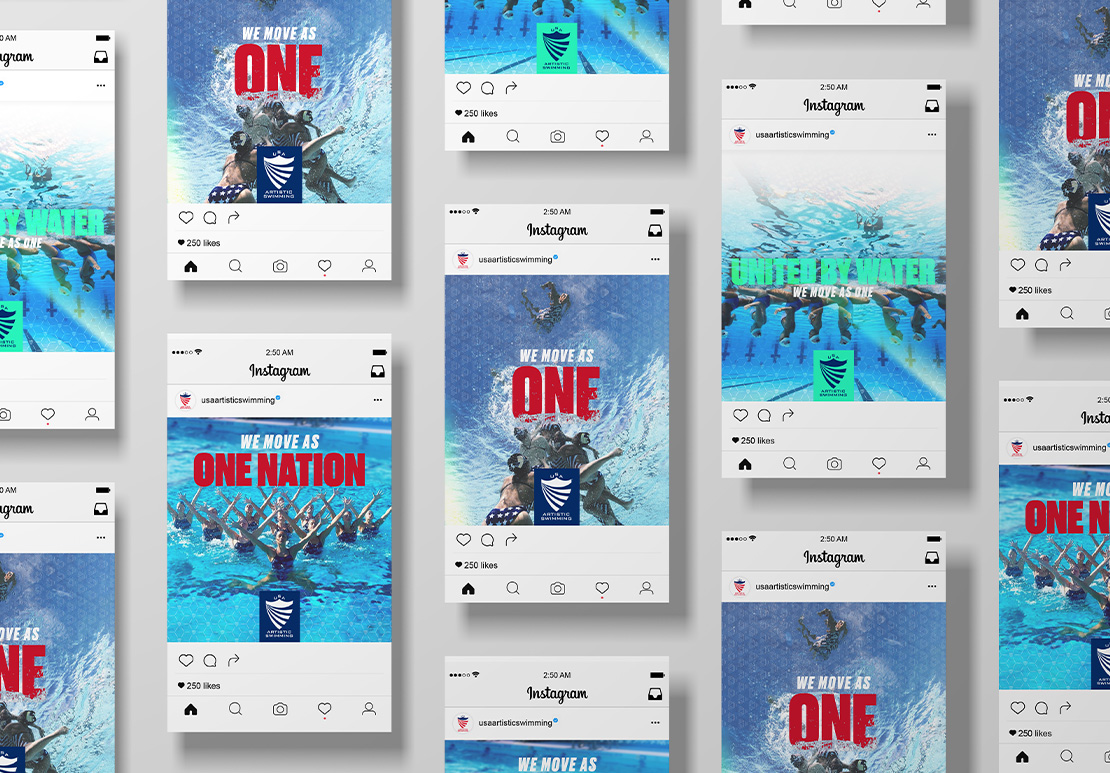 Mission is proud to have partnered with USA Artistic Swimming for this campaign and are excited to watch the organization grow. View a similar campaign for USA Field Hockey. Feeling inspired or want to connect with us for a similar project? Get in touch today!