Gulfshore Playhouse is a nationally recognized professional theatre that has everything: the talent, the audience, top caliber shows and performances, educational programming, a soon to be new state of art facility, and now, a brand that amplifies Gulfshore Playhouse one of the nation's premiere equity theaters and a destination for South Florida's performing arts and culture community.
Mission's brand development process focused on elevating Gulfshore Playhouse to national-level recognition and differentiating the venue and its programming from local and community theatres, in line with the organization's strategic plan and capital building project. Through a series of discovery sessions and collaborative workshops, we distilled the core characteristics of 'iconic, elegant, and inspiring' and how Gulfshore Playhouse defines them as the foundation for the new brand platform. The verbal and visual identity were then developed from this affirmational refreshed positioning and documented in a comprehensive new brand guide that serves as a roadmap for all future marketing and communications.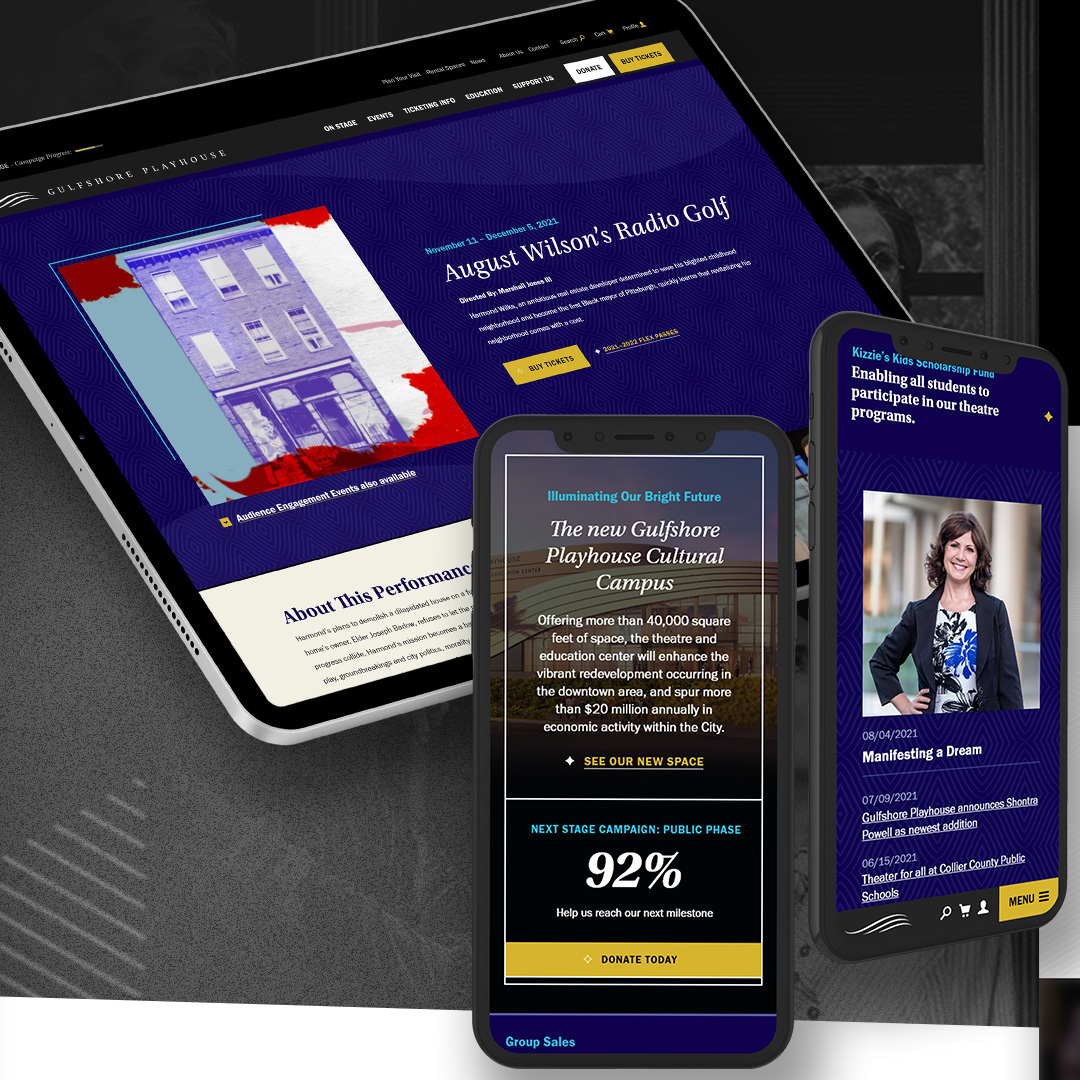 A fully modernized website, redesigned and developed by Mission, showcases the new Gulfshore Playhouse brand and the theatre's noteworthy position as a premiere US performing arts venue. The new website brings the Playhouse brand to life and supports engagement with a range of audiences including: donors, patrons, company members, employees, and theatre enthusiasts and tourists at large. To ensure a seamless e-commerce experience, the website leverages Spektrix as a cloud-based ticketing solution. Both the brand and website help serve Gulfshore Playhouse's brand promise of changing lives through exceptional theatre experiences.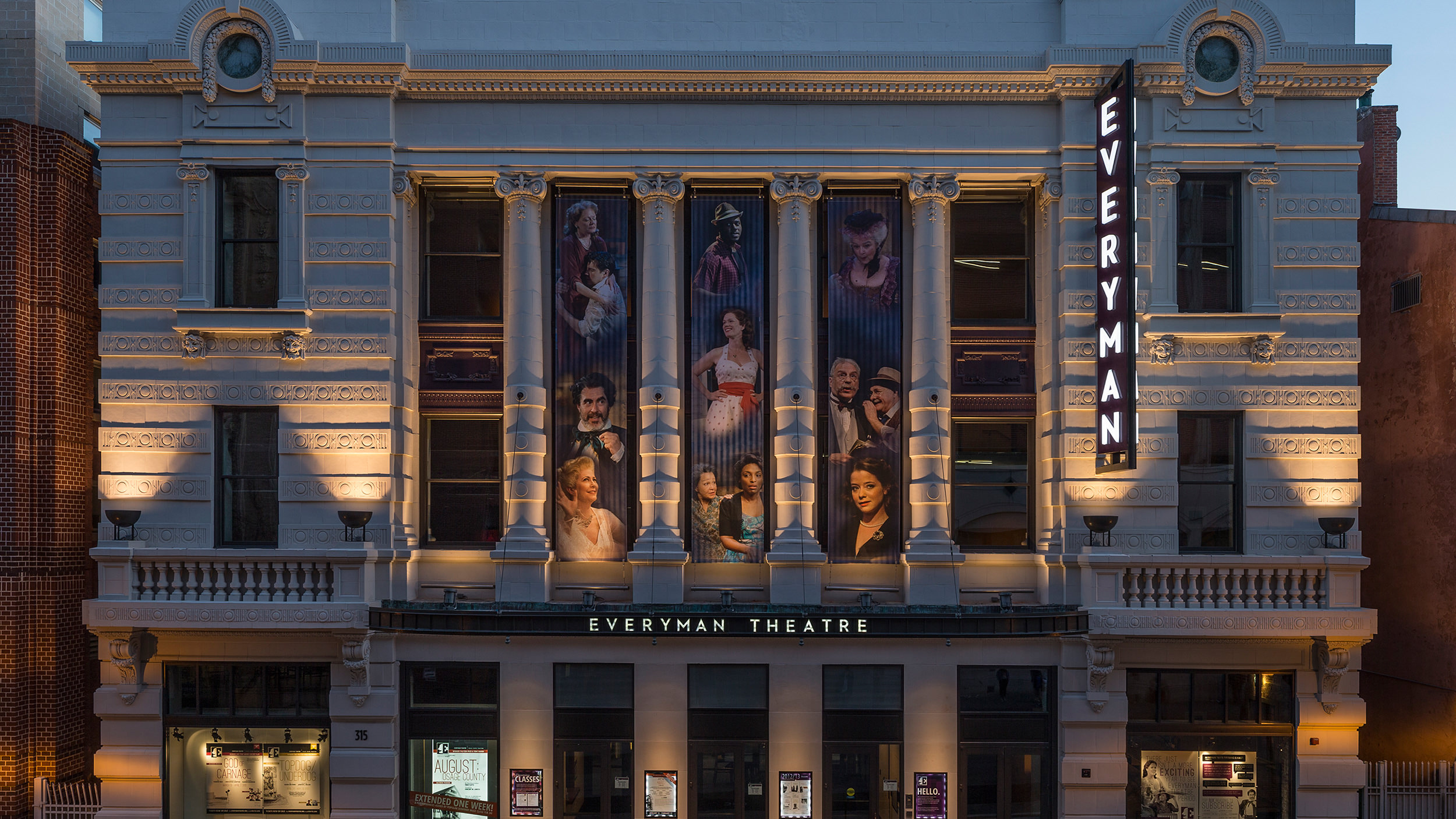 Everyman Theatre, a local performing arts venue, partnered with Mission to redesign their existing website to inject new energy into the online brand presence while celebrating 30 years of being a staple in the Baltimore arts community. Having worked with Everyman for years and being very familiar with the brand and its value to the community, Mission was an ideal partner to reimagine the UX and UI for a current and user-friendly experience while creating ease-of-process for ticketing and donations.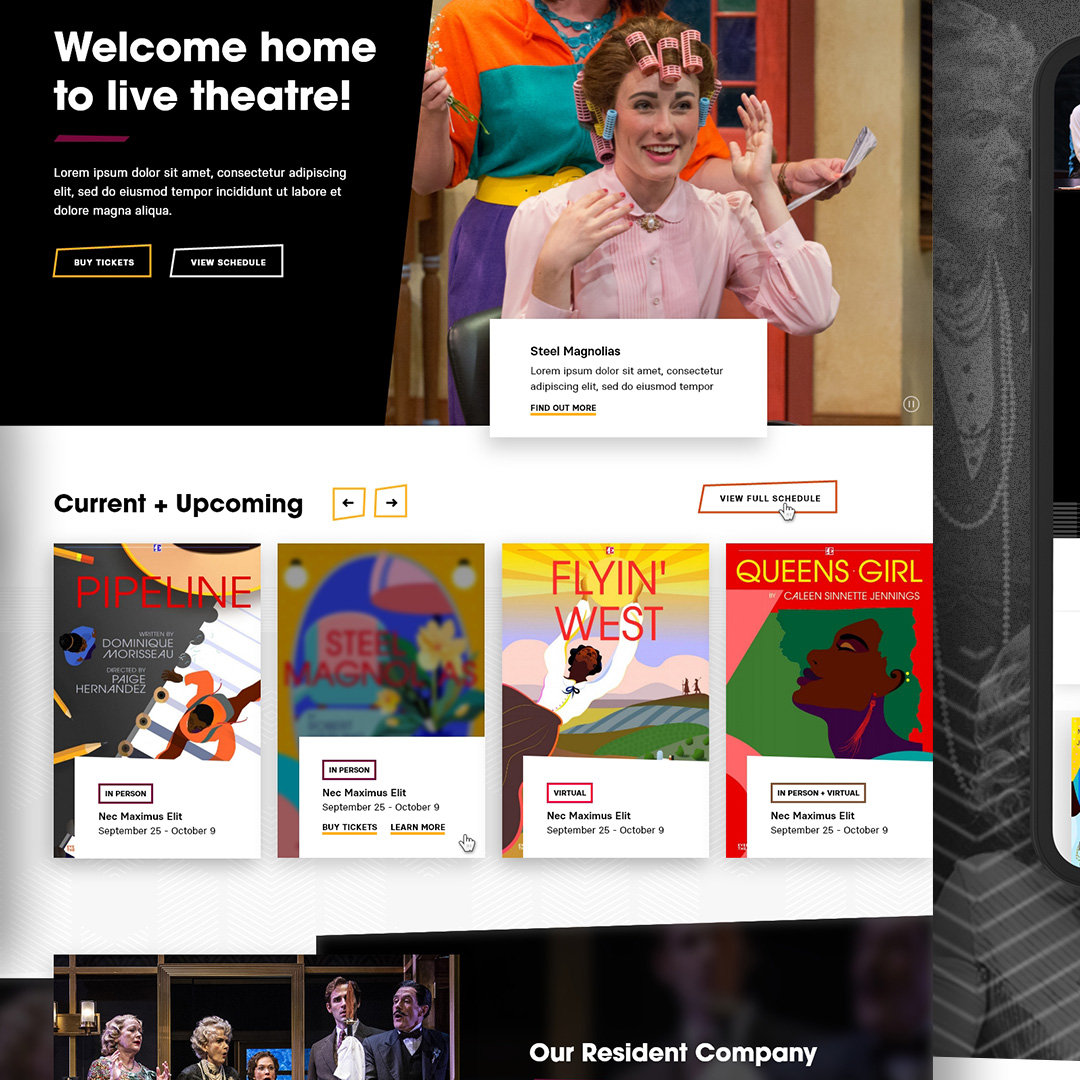 Mission's website process focused first on a comprehensive digital and content strategy, wireframes, and site design, we were able to build an effective new marketing tool that directly drives revenue. The new site leverages relevant content on the arts community and information about the theatre's live stage experiences, virtual productions, and educational programs to engage with diverse audiences. At Mission, we believe theatre and storytelling are essential mainsprings to our collective humanity and a healthy, thriving society.