The rumors have been swirling in the pay-per-click (PPC) world and this time they have proven to be accurate. As of February 22, 2016 Google has removed side ads from the Search Engine Results Page (SERP). Prior to Google's latest update, ads were shown in the top three positions of the page, the side of the page, and also at the bottom of the page. Now with Google's latest update, ads will only be shown at the top and bottom of the page.
The good news is that searches that are deemed "highly commercial," meaning Google views the searcher's intent as very likely to make a purchase, will show four ads at the top of the page rather than the standard three.
Let's take a peek at what this new layout looks like.
If you do a quick Google search for "baseball bats," you'll see four ads at the top of the page, product listing ads (PLAs) on the right side of the page where side ads used to live, and three ads at the bottom of the page.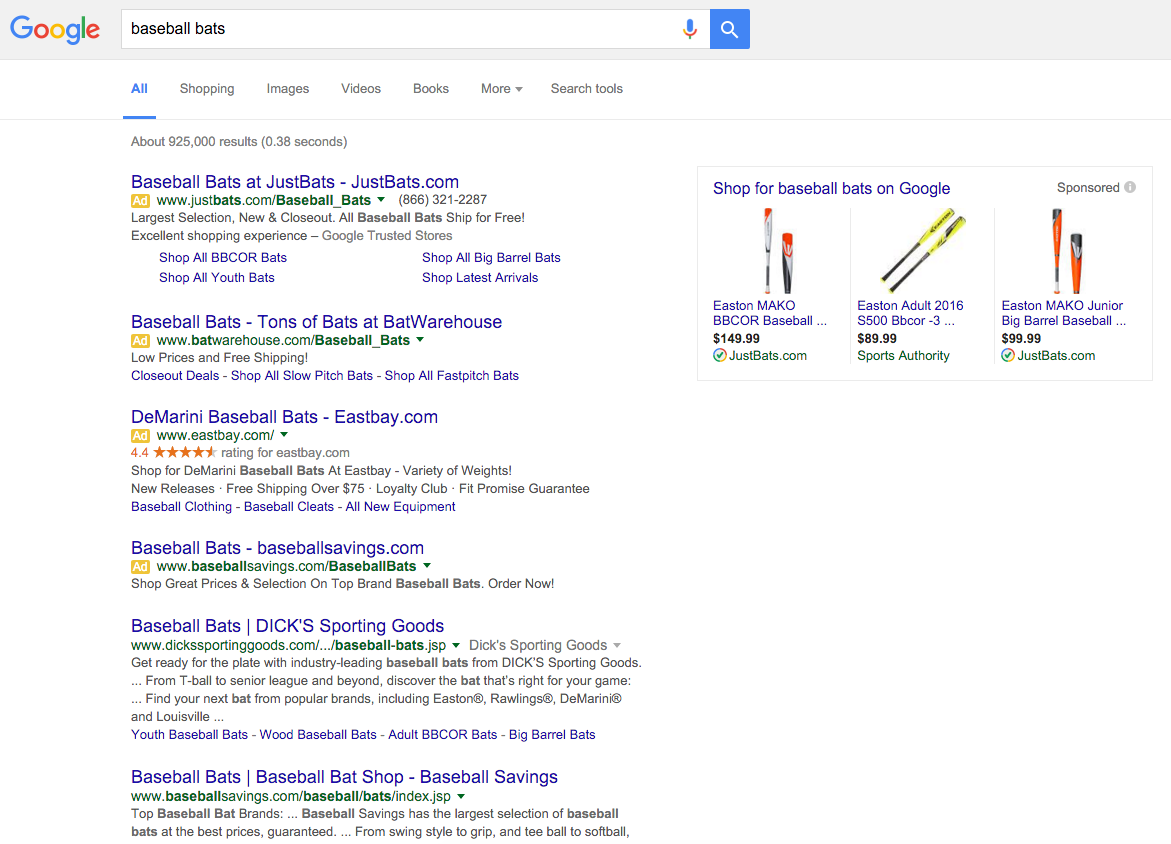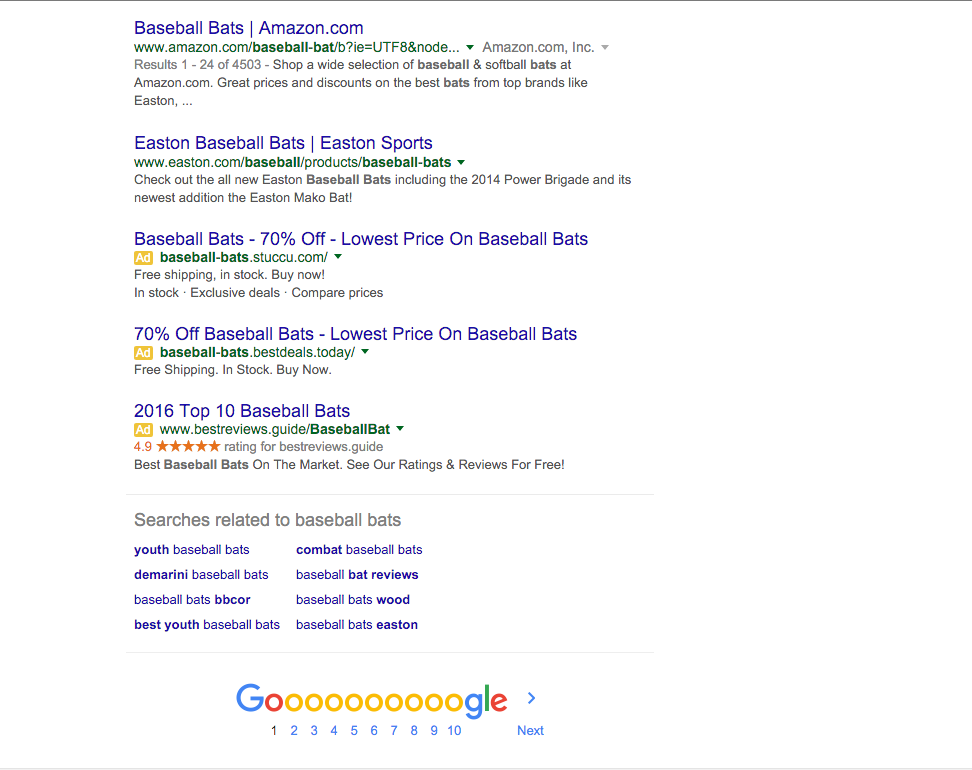 This layout may take some time to get used to. But it's certainly going to increase the amount of clicks that the top ads receive.
If you'd like to see how many clicks your ads receive at the top of page versus how many clicks the ads on other parts of the search pages receive, you can click on Segments and then Top vs. Other. You should then see something that looks like this: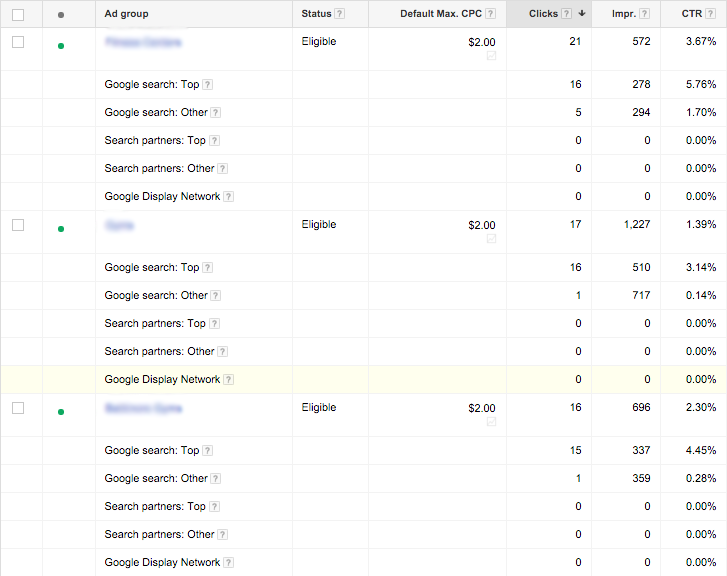 As you can see, ads are performing much better when they are shown at the top of the page, which is to be expected. With this new layout it will become more important than ever that we are optimizing our ads and bidding as competitively as possible in order to receive the best ad position.
How will this affect organic listings?
It's hard to tell right now. With the fourth ad above the organic listings being introduced, it further pushes the organic listings down the page. However, at the same time there are now less ads on the page overall, which could lead to an increase in organic clicks.
Some people still don't like to click on ads because they feel like they are being spammed or that they might not be exactly what they're looking for. We shouldn't give up on our SEO efforts, but it's starting to look like paid ads will end up being unavoidably clicked by people who traditionally opt for the organic listings. Regardless, the organic listings lose out again.
What does this mean for marketers?
To start, we'll need to keep a close eye on our cost-per-clicks (CPCs) and our average position. Depending on your industry, you may notice that your average CPC starts to rise and the average position of your ads start to decrease. Additionally, it is likely that your impressions will decrease with fewer ads spots.
If you're on a smaller budget, don't just assume that you will be outbid by your competition. Take a look at the quality score of your keywords. Tweaking your ads to improve that quality score can go a long way. Google doesn't automatically put the highest bidder at the top. The quality score of your ad plays a big part as well. Google wants the searcher to have a great experience. If they notice that an ad is constantly at the top of the page but users are consistently bouncing from that page, it is likely that a low quality score will be given to that ad. This will likely push the ad down the page or remove it completely from the search query.
So take a look at your ads. Are your keywords included in the ad copy? Are they included in the headline of your ads? What about the landing page your ads send searchers to? Is it extremely relevant to the keywords you're targeting?
Don't let this change scare you. In fact, as search marketers, I think we will see some positive results from this. If your ads are buttoned up and you don't come off as spammy, you could see an increase in clicks to your website.
Are we heading to the days where all of page one is dominated by paid ads? It wouldn't surprise me. But I imagine Google will take their time to see how this change impacts revenue and user experience.