Get your credit card ready. The Mission gift guide is here, and boy is it a sight to behold. From board games to pottery and books, we've got your holiday shopping covered. Keep reading to learn what we're dying to give and get this holiday season.
GalPal Pottery
Todd Harvey, Founder & Creative Director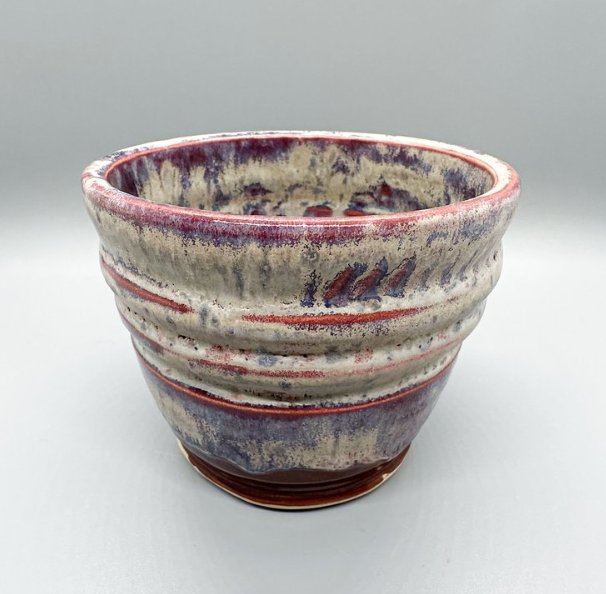 GalPal Pottery creates small-batch, one-of-a-kind pottery that's sometimes funky, but always functional. And oh yeah, it was co-founded by our very own gal pal, Julia Filo. If you're like Todd and want something handmade—something truly unique—GalPal's got bowls, mugs, vases, and so much more.
Bug Catcher
Maike Hackshaw, Senior Marketing & Analytics Strategist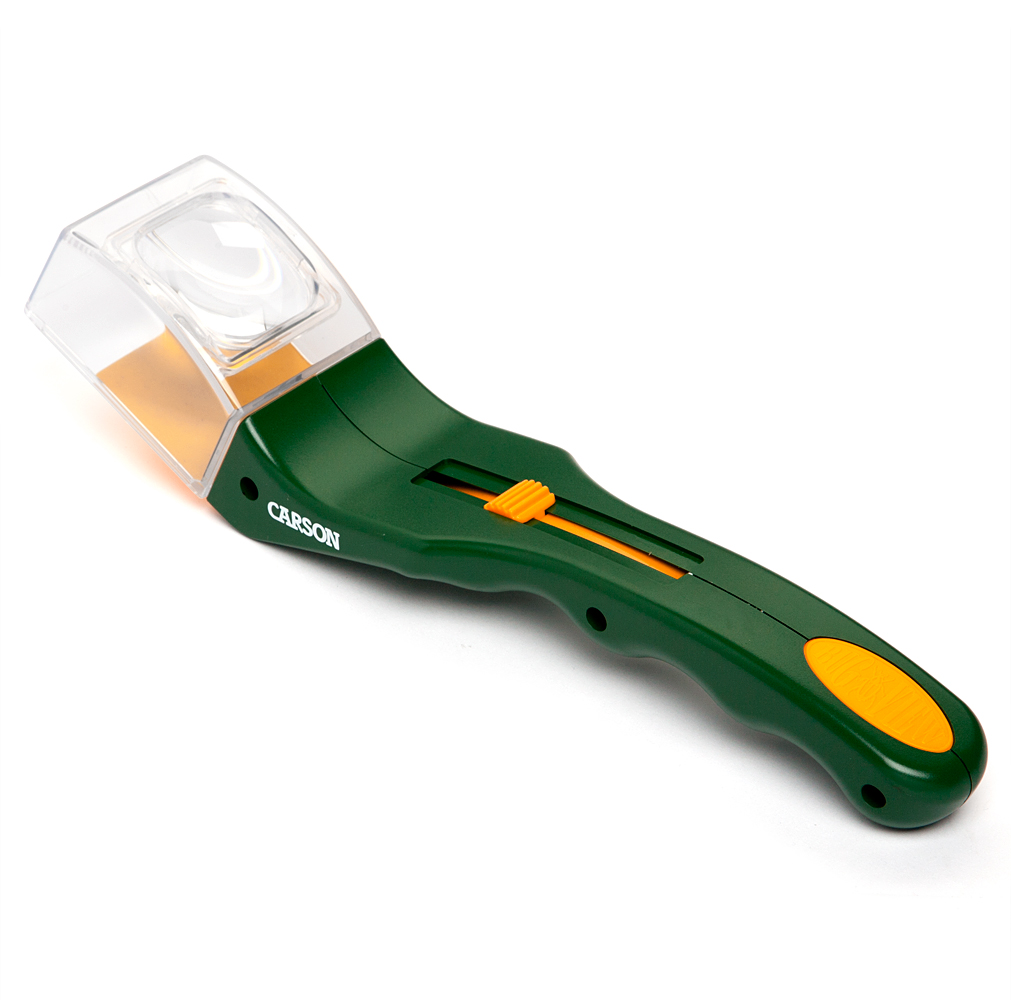 Truly, the gift you never knew you needed. Maike's rescued many a bug with this handy—and extremely specialized—tool. She recommends skipping the version with a magnifying glass (unless you really love your bugs). Probably best not to get attached before cutting them loose, anyway.
The Doubtful Guest by Edward Gorey
Steve Semanchick, Senior Art Director
When the publisher describes a book as "a vaguely sinister
comedy of manners," that's how you know it's for kids. Steve plans to ring in the season of giving by terrifying his nieces and nephews with The Doubtful Guest, his favorite "non-children/children's" book from the legendary Edward Gorey.
Codenames
Erika Joab, Business Development & Marketing Manager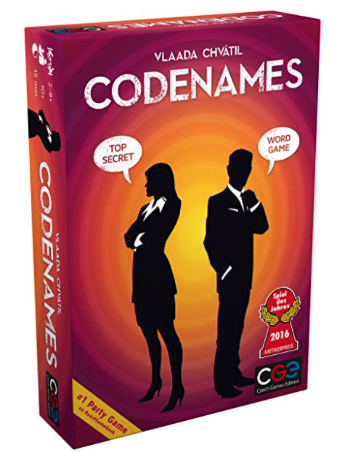 Erika's got the goods to make game night memorable. But look out, she is intensely competitive. Legend has it that she's never lost at the highly addictive Codenames. (Foosball, though… don't even ask.) She offers this pro tip: "If you're playing with more than four people, go for the XXL version!" What's game night without a cold drink? Erika's go-to is a nice old fashioned.
Vinyl Record Cleaning Kit
Chris Barry, Account Strategist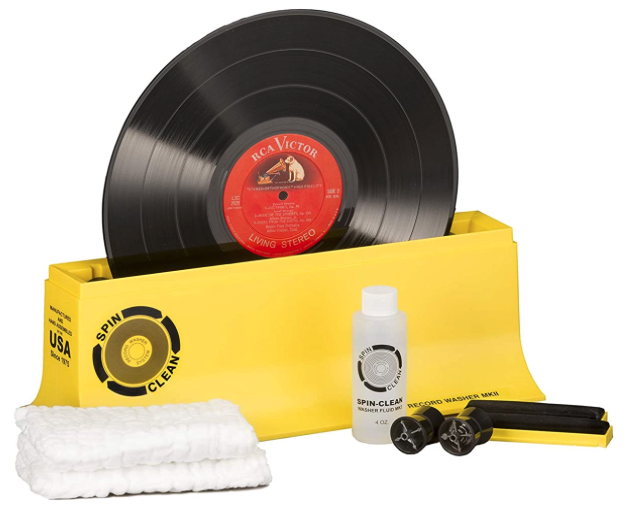 Chris Barry might be one of Mission's newest faces, but he's easily our most tenured yacht rock superfan. For all the crate diggers out there looking for something to spin, he says this Vinyl Record Cleaning Kit is an absolute must-have. This Christmas, he's dusting off some all-timers: Bing Crosby, Lou Rawls, and The Muppets. Don't forget the beer. These tunes pair best with Sierra Nevada's Celebration IPA.
GreenPan Cookware Set
Devon Alessi, Associate Creative Director, Brand Strategy & Messaging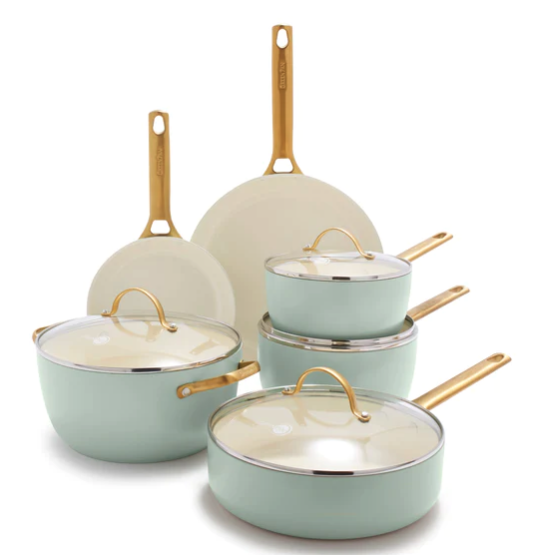 This all-ceramic, non-stick, chemical-free cookware set's got so many pieces, it might be hard to decide what to cook first. Luckily, Devon's a straight killa in the kitchen. She's planning to rework some holiday leftovers into a hash or hearty soup. But here's the deal—if she's cooking, you're buying. She'll take one set in twilight blue with brass handles. Feel free to overnight it to our office.
Star Wars: The Life Day Cookbook
Connor McDonald, Full Stack Developer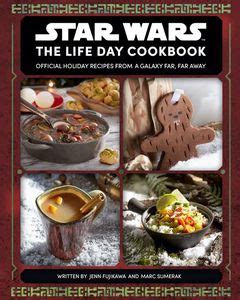 We've always wondered what kind of in-flight meals the Millenium Falcon crew got as they zipped in and out of hyperspace. If they had this cookbook, they chowed down on Chewbacca-shaped gingerbread cookies for dessert. Connor's dad is a huge Star Wars fan and loves to cook, so this recipe collection really is the best of both worlds.
Recess Pickleball Set
Ashleigh Torchiana, Associate Director, Accounts & Strategy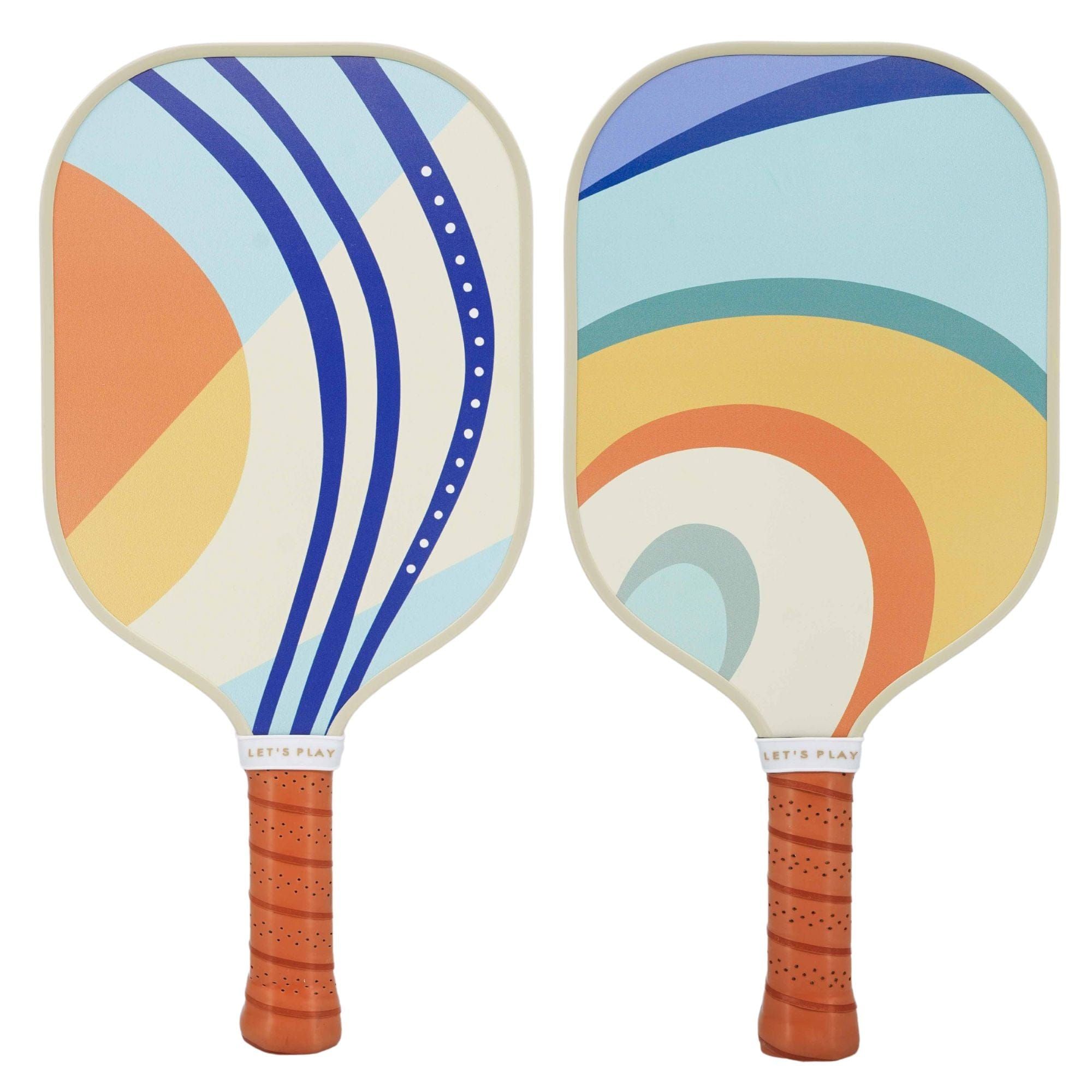 Ever a fan of racket sports, Ashleigh knows her way around the court, tennis or otherwise. This year, she's got her eyes on a pickleball set from Recess. Her competition's gonna have a tough time keeping their eye on the ball once these stylish paddles come out. Bold strategy!
A Short History of Nearly Everything
Jake Yohn, Associate Director, Project Management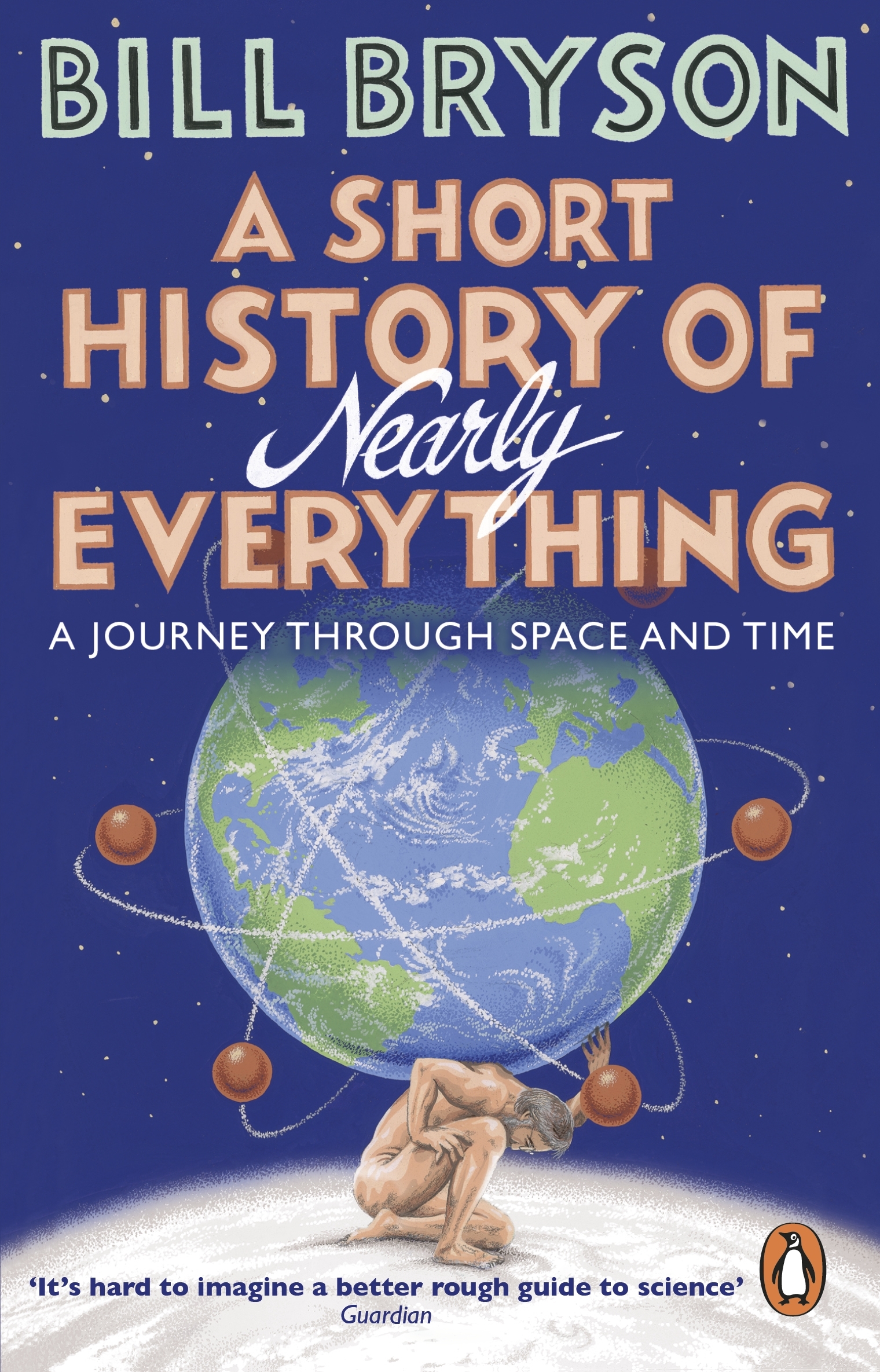 Jake's got a lot to be thankful for this year, with Baby #2 home for her first Christmas. With all his free time, he's hoping to read through A Short History of Nearly Everything. As one of Mission's resident wise men, he expounds, "This book gives just a glimpse into the depths of understanding and knowledge we humans have of our world and universe, and how we came to acquire that knowledge."
Nostalgic Reel Photo Viewer
Julia Filo, Associate Director, Marketing & Analytics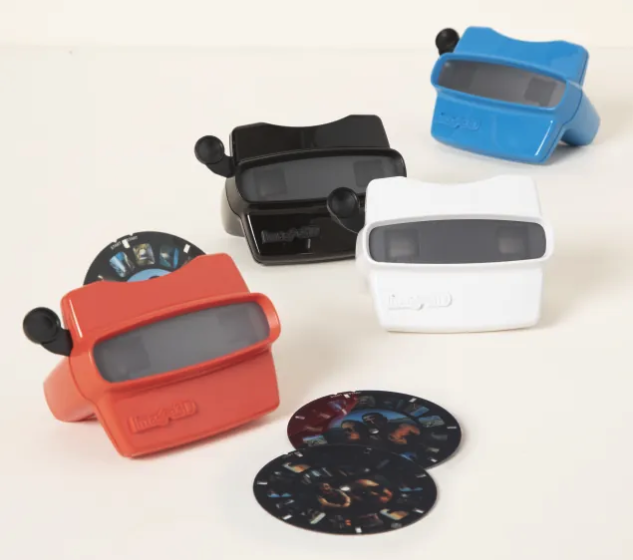 Relive cherished memories the right way—through the literal lens of nostalgia. This reel photo viewer is a thoughtful way to curate pics for a loved one or friend. Julia's hoping to get her eyes on one this year, adding, "It's a conversation starter you can display on a bookshelf. Get some memories off your phone and onto an art piece!"
Miniature Pony
Ally Moscucci, Senior Account Strategist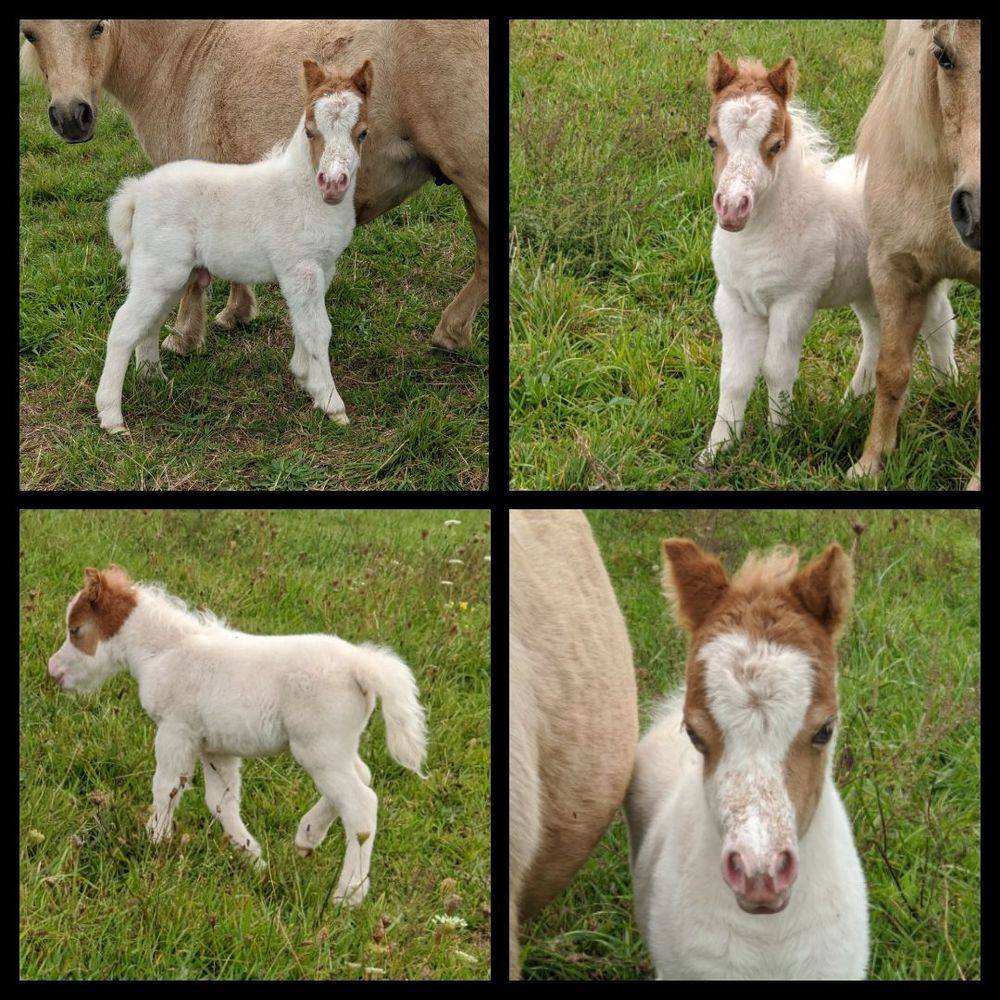 And now, the gift that's simultaneously the most adorable and hardest to wrap, Ally's hoping to find a miniature pony under her tree this December. She plans to spoil her new companion with tons of treats and a comfy stable. While she may need to run this by her building's management, we're sure this pony's gonna be the happiest one in Baltimore.