For many, the abrupt switch to video chats and remote work, precipitated by the worldwide pandemic, has been relatively seamless. For institutions that rely on large, in-person events to generate revenue or drive admissions, it's been daunting to adapt to the increased physical distance. Not surprisingly, Johns Hopkins University reacted quickly, shifting its annual Open House activities to online platforms; but they feared that their audience would be less engaged. We were excited to tackle such a pertinent challenge and gladly offered our partnership, problem-solving, and just the right amount of light-hearted humor.
We hit the ground running, rebranding the event as an Open House At Your House (OHYH)—an honest acknowledgment of life under lockdown. Our campaign embraced the idea that students could successfully build community, ask questions, and experience life at Hopkins from the comfort of home. Our creative was crisp, featuring a familiar Hopkins palette and student imagery in webcam portrait style. We made use of candid and jovial messaging, uniting students around the idea that, although the circumstances were strange and unforgettable, Hopkins was following-through on their promise to provide students with an engaging and informative Open House experience.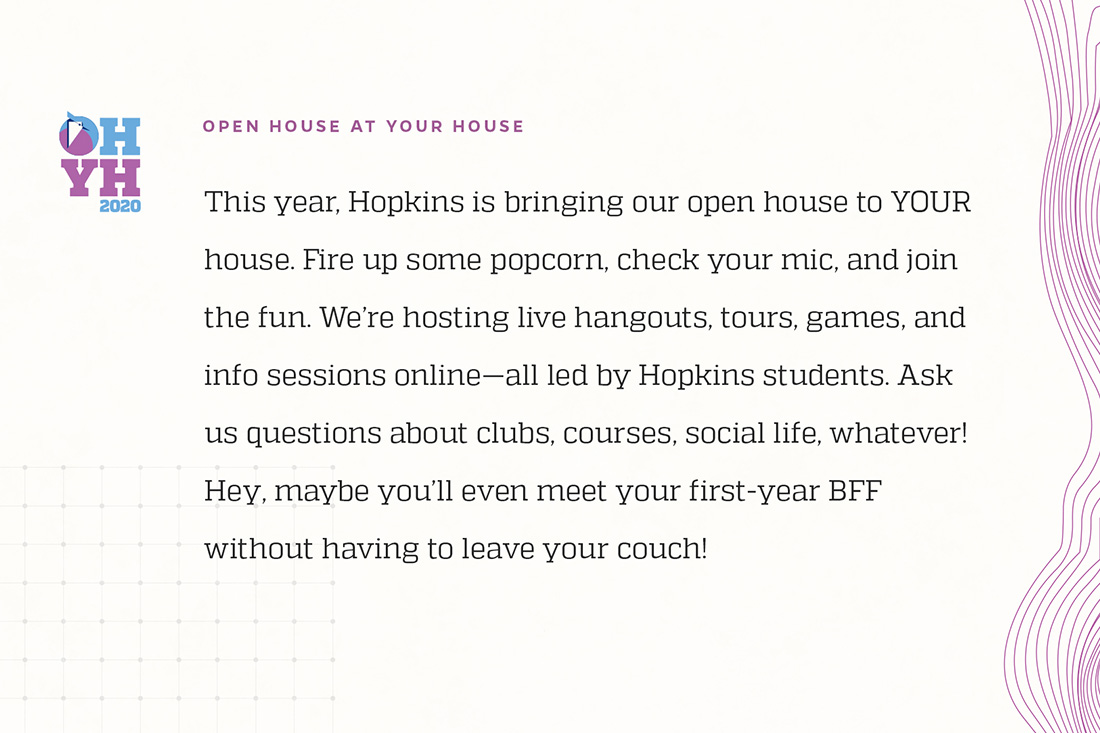 Our campaign carried this tone, with increasing urgency and excitement, through a slew of materials that included direct mail, social posts, personalized emails, and SMS. Through the Hopkins admissions office, we were able to reach accepted students in their private Facebook group, where the message went a long way to acclimate the audience to the idea that their burning questions about Hopkins life would be answered, despite campus visits being off-limits.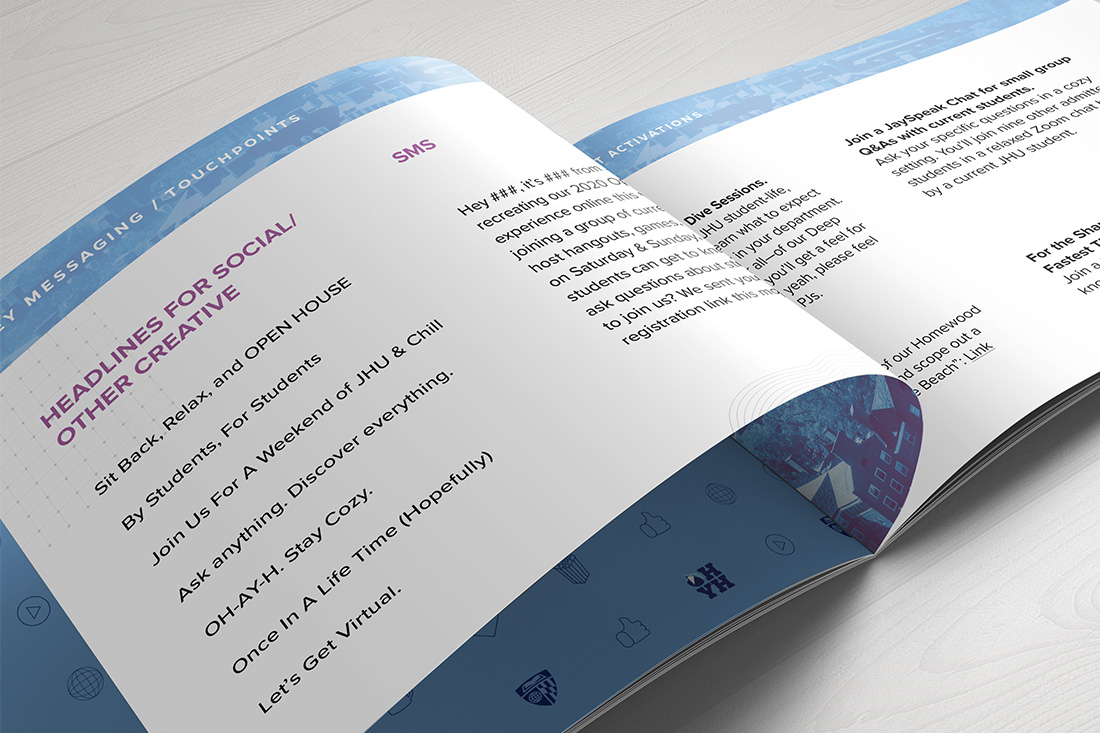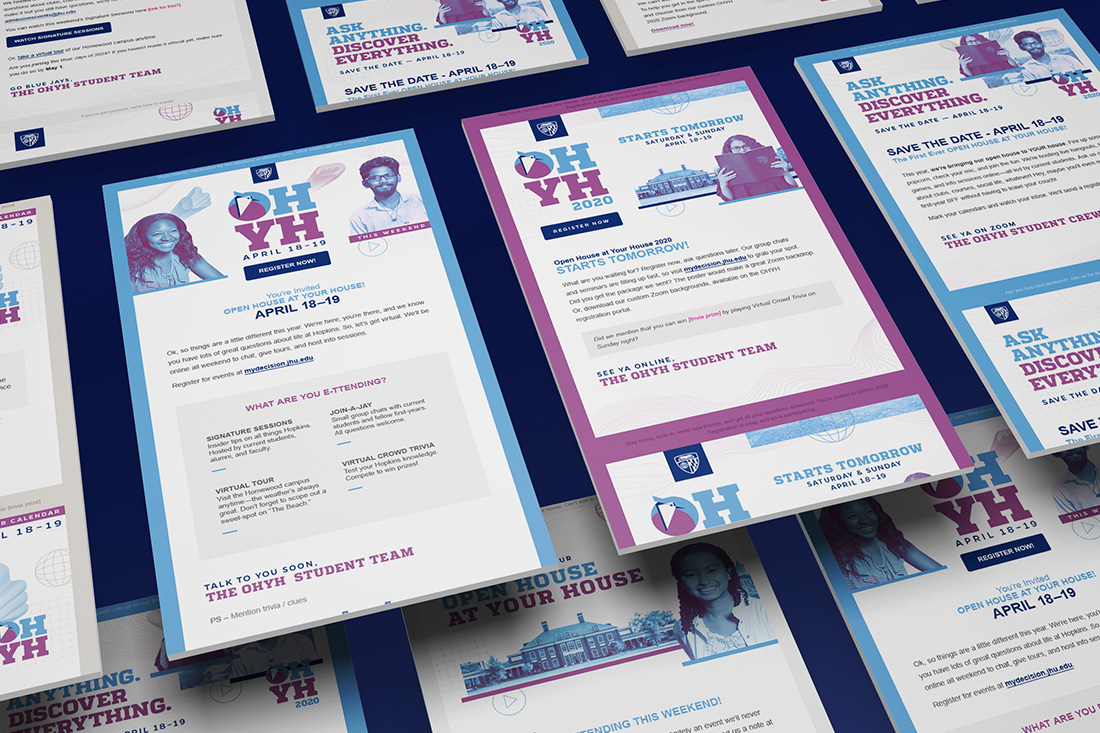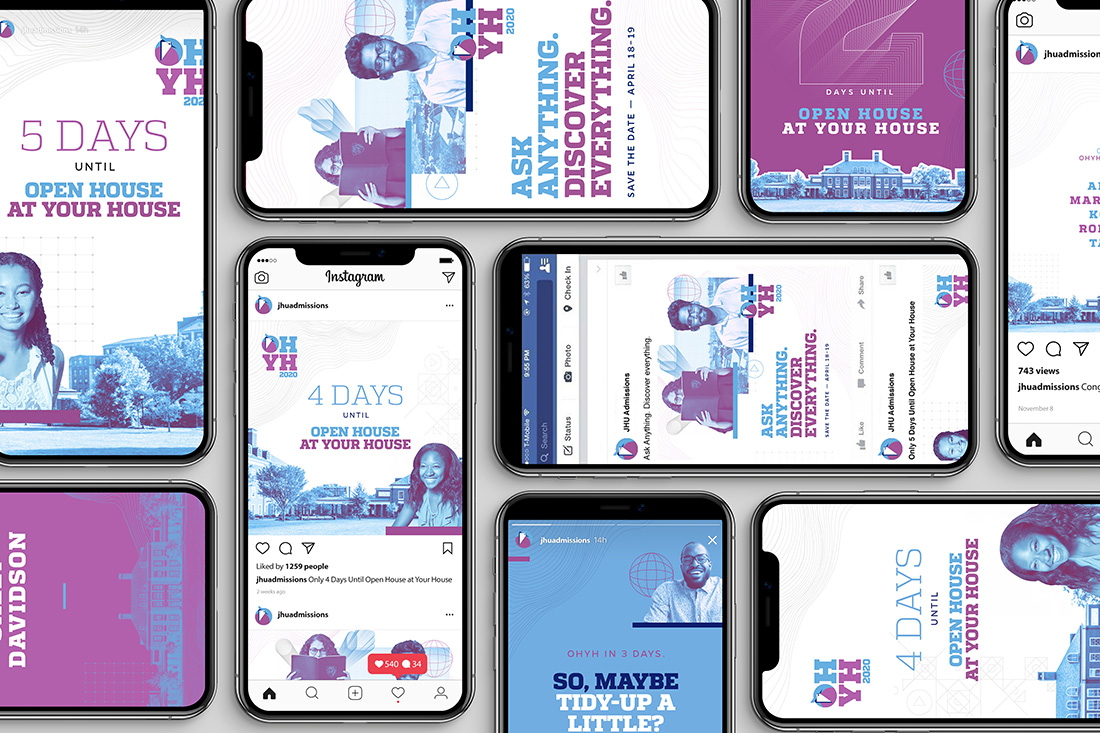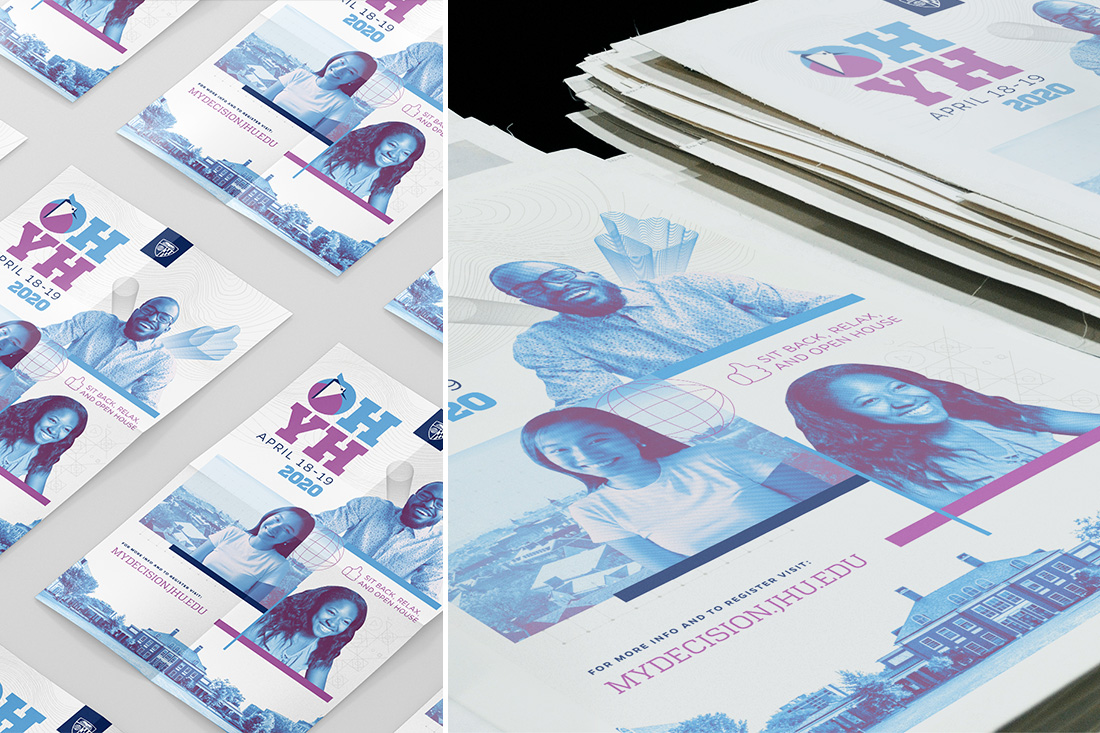 We began by mailing invitations to all 2000 admitted students in the form of branded care packages. Delivered to their doorsteps, accepted students received Hopkins swag and printed materials that functioned both as informative collateral, and as souvenirs for the unprecedented situation. Then, we recruited a team of Hopkins student ambassadors to record a short, playful script from home. We re-created a conference-call tableau with their charming webcam footage, elevating a handful of homemade clips to hype-level video status.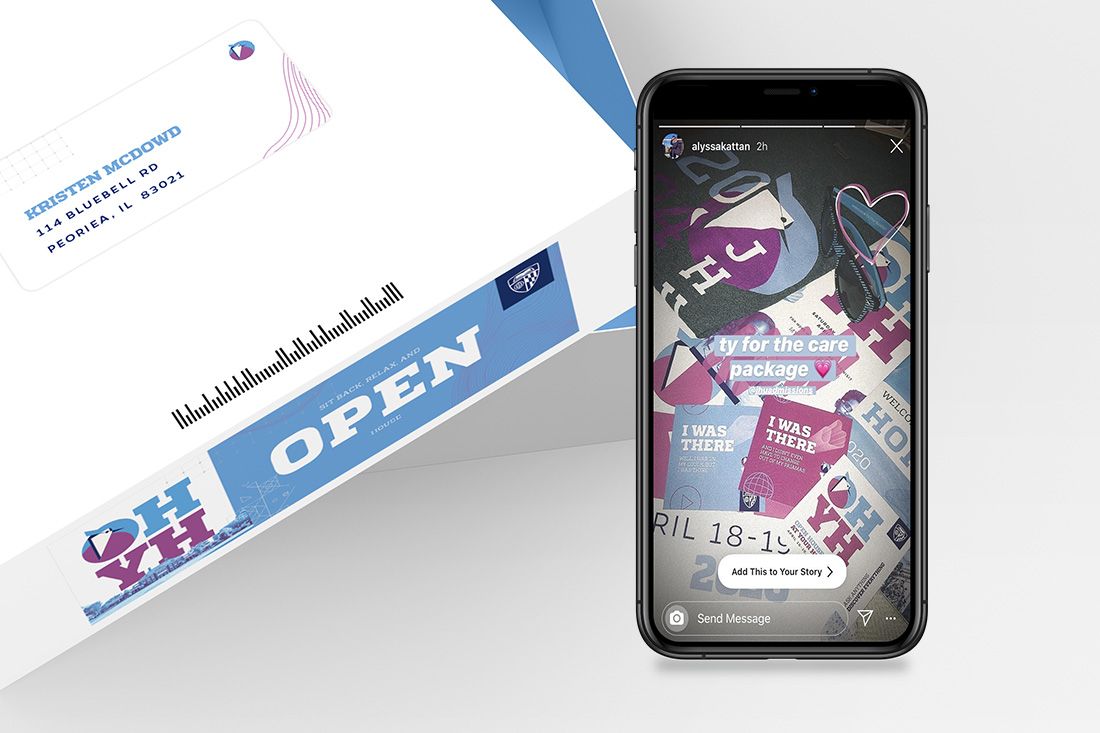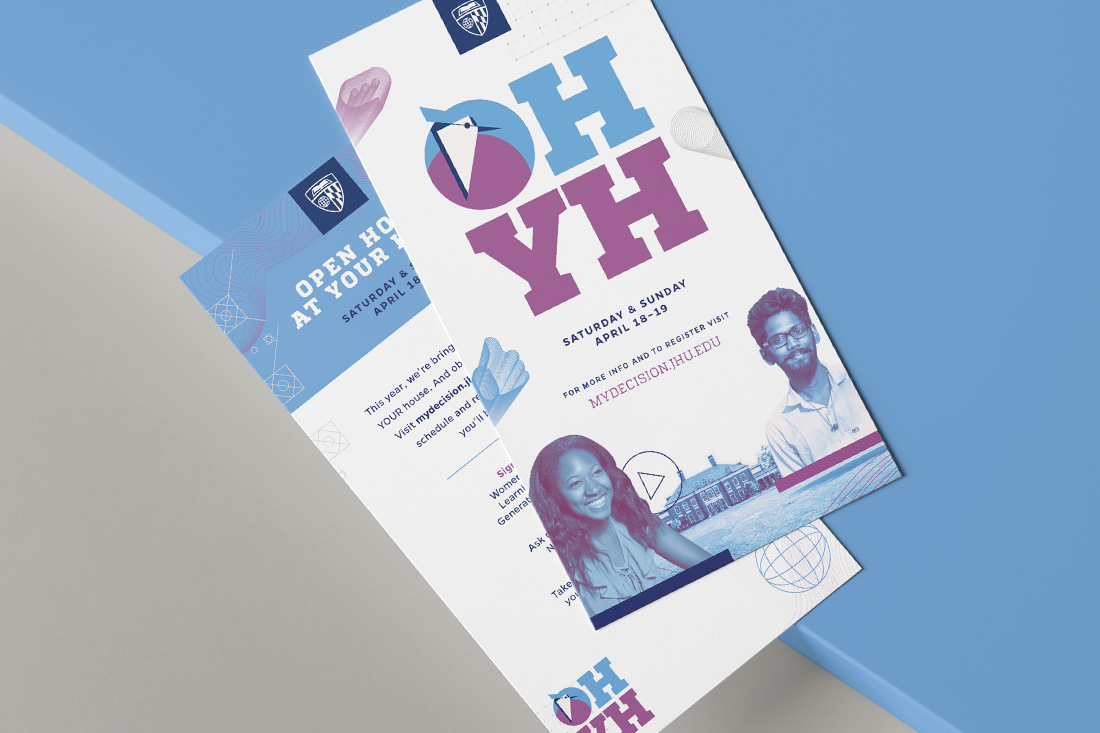 Jumping in to help Hopkins pivot quickly was exhilarating. Overcoming such a unique and relevant challenge was almost therapeutic, considering the social distance and "new normal" we're all learning to embrace. Open House at Your House 2020 bridged the physical distance and distilled the excitement and essence of the Johns Hopkins community, proving that—with the right marketing—virtual experiences can be an engaging and rewarding solution to these adverse conditions. Go Blue Jays!