Mission is a branding and marketing agency that believes great work comes from the Heart, Mind and Gut. This is our mantra and the cornerstone of who we are collectively. Emotive, analytical and intuitive: It's what we do and how we do it. We exist to communicate, educate, persuade and inspire— and to make people care.
The most important part of that for us is actually living up to the "heart part" ourselves, as a company, and as a collection of individuals each passionate in our own unique ways about the place we call home and the quality of life of everyone who shares it. That definition takes on different forms for each member of Mission and synthesizing that diverse array of passion points into a cohesive company philosophy is its own rewarding challenge.
Mission, like plenty of other agencies, contributes our fair share of in-kind services to institutions and initiatives serving the public. From arts and culture to social and public health causes, we contribute roughly 10-15% of annual net revenues to giving back in this way. But making a real difference, particularly in a city that needs sweeping, fundamental change to its socio-economic structure, requires bigger thinking and more innovative efforts beyond the basic monetary contribution to established entities. Enter Mission Connects, our vehicle for breaking the mold of corporate engagement. This committee is run by employees who meet monthly to identify causes, and brainstorm innovative ideas for supporting them in ways that will have a direct substantive human or environmental impact. Over the past year, Mission Connects has undertaken a variety of projects with this focus.
As Thanksgiving and the giving season in general approaches, we wanted to take a moment to remember a few of the notable efforts we are proud of.
LCF Fresh Start Personal Branding Workshop
There's no doubt that the job search landscape has changed rapidly over the past decade. Video resumes, social media stalking, and sites that aggregate job openings and applicants have turned the competition fierce; and the need for cunning differentiation and positioning is significant. For the budding professionals in the Living Classrooms Foundation's Fresh Start program, a 40-week job skills training program that serves out-of-school youth in Baltimore and DC, this means that personal branding and goal-setting is at the top of the job-search to-do list. At Mission we recognized that the creative approach to a branding project for a well-known client is quite similar to the way a young entrepreneur might position their professional goals and marketable skills.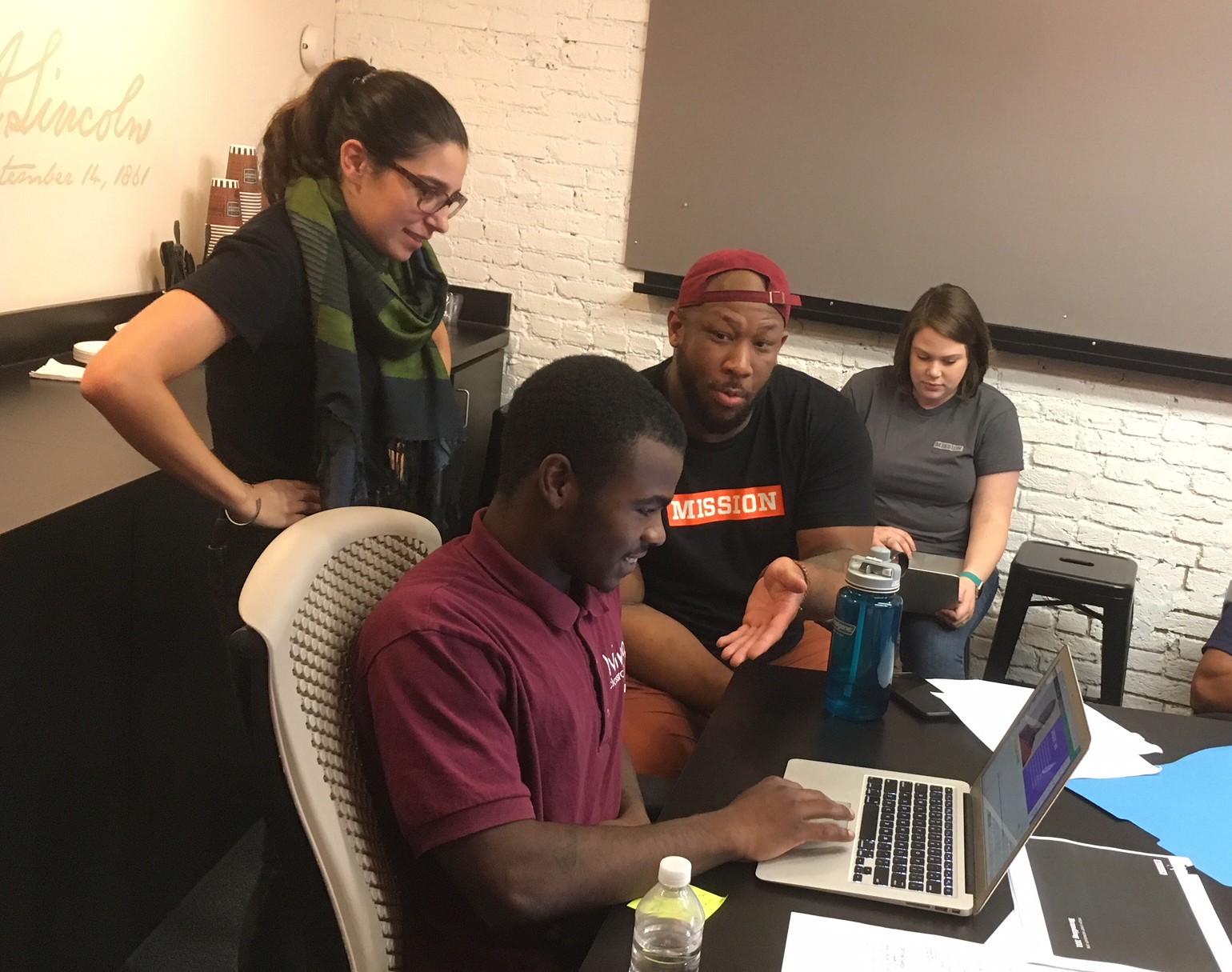 Last fall, we invited Fresh Start students Diallo, Jorantae and Tykiem to Mission for a workshop about personal branding. We went over some of our recent branding work, reviewed social media do's and dont's, brainstormed about professional goals, shared some pizzas, and worked as a team to build individual websites for each of our young guests. Each student worked with a designer, developer and digital marketing manager from the Mission team. The result was a well-rounded discussion about skills, growth and how to tell the "story of your skills" both in-person and online. We are confident that Diallo, Jorantae and Tykiem left feeling motivated and more confident in figuring out the best way to tell their story and share their goals with future employers.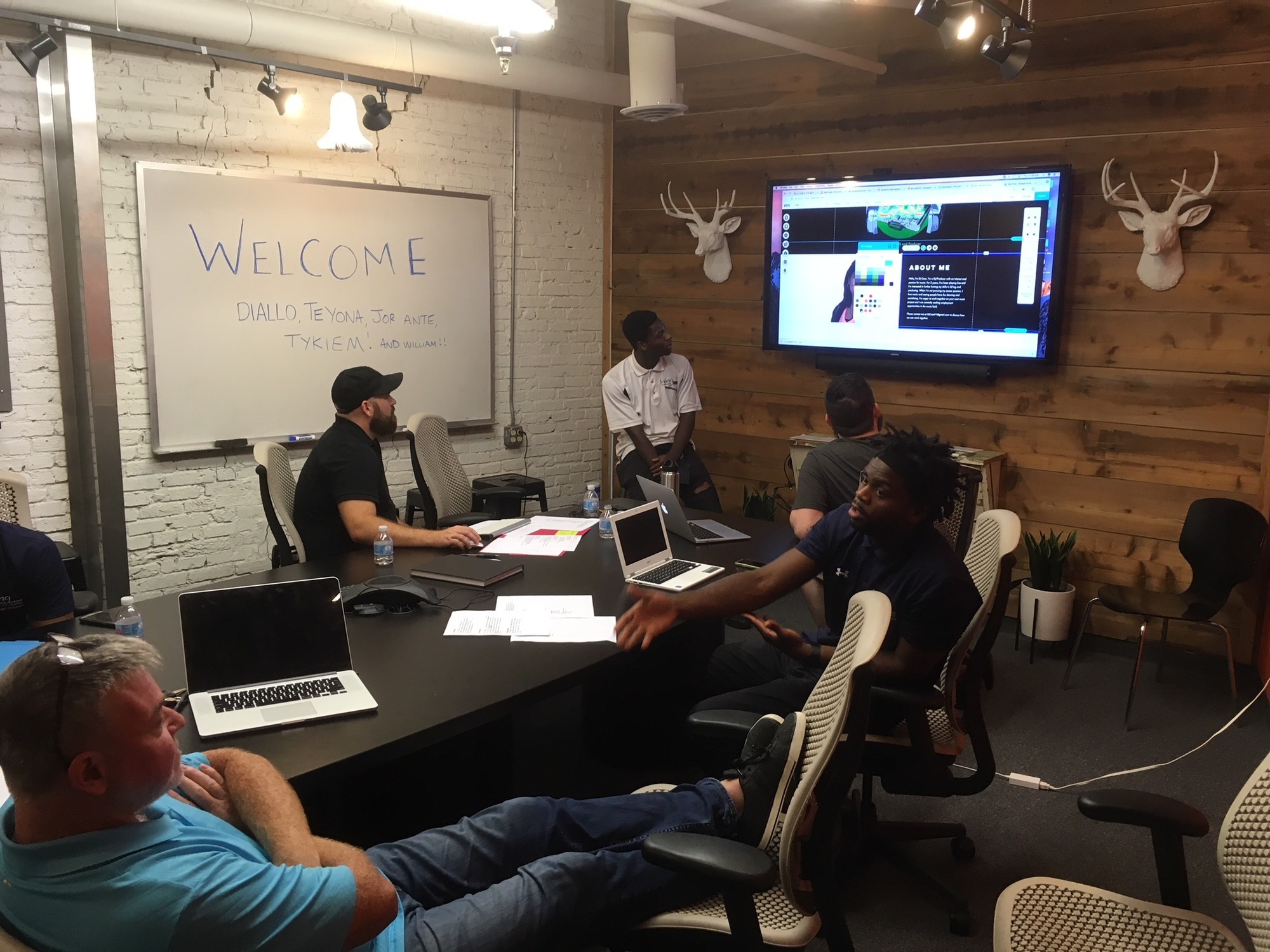 Code in the Schools Fundraiser
Mission staff is talented; and, not surprisingly, these talents extend beyond our office. We are woodworkers, jewelry-makers, photographers, and letterpress wizards. So we decided to match these varied talents with our love of giving back. Earlier this year, we organized an online fundraiser to benefit local non-profit Code in the Schools. In addition to some limited addition Mission swag, our staff offered up some of their unique crafts to really ante-up the fundraising pot.

CITS students thanked MissionConnects with this custom art piece
All-in-all, we raised over $1700 in small donations from our family, friends, and clients; and every cent went to an amazing organization that teaches kids to code in Baltimore city and beyond. In addition to the fundraising goal, this was an opportunity for Mission to raise awareness around a program dedicated to introducing technical skills we rely on every day as an agency. Who knows…maybe one of our future developers will remember that time we made a little extra effort to promote the school program that inspired their future career at Mission.
2nd Annual Tree Planting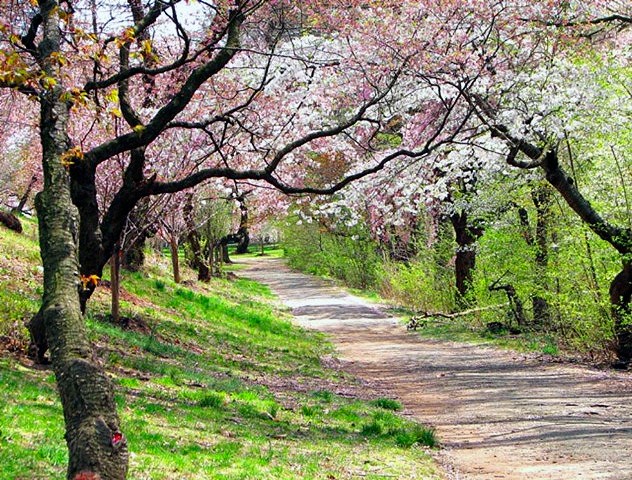 This fall, Mission Connects is joining Flowing Tree Trails of Baltimore for a day of tree planting at several locations throughout the city. As much as this will be about contributing to tangible ecological impact, it is also about the quality of life, social benefits and health of our city and the people who live here through access to nature. The organization is focused on "bringing more joy to Baltimore through seasonal displays of beauty, opportunities to participate in tree plantings to increase the city's tree canopy, and events which encourage citizen engagement with trees and nature." Mission is looking forward to planting our own seeds of joy through this fun outdoor activity.