Excited…pumped…stoked…flippin' out (pun intended). Because we love penguins, and on September 27, 2014, the Maryland Zoo is bringing these adorable little waddlers up close and personal! The Zoo's new exhibit, Penguin Coast, will be the new habitat for the African penguins, which are an endangered species.
This undertaking will allow the Zoo to do what it does best – create a state-of-the-art environment for its African penguin population, while at the same time conserving resources and protecting this charming species. It also provides Mission the opportunity to do what we do best – showcase these gorgeous and spirited birds at their finest!
Mission has been working with the Zoo to create a campaign that highlights the African penguin. And you better get ready, because this new exhibit takes you closer than ever!
Last week we had the opportunity to spend some time with the Zoo's ambassador penguin, Winnie. What a funny, sweet girl!
Get a quick behind-the-scenes look at our time with Winnie:
7/15 :: Photo Shoot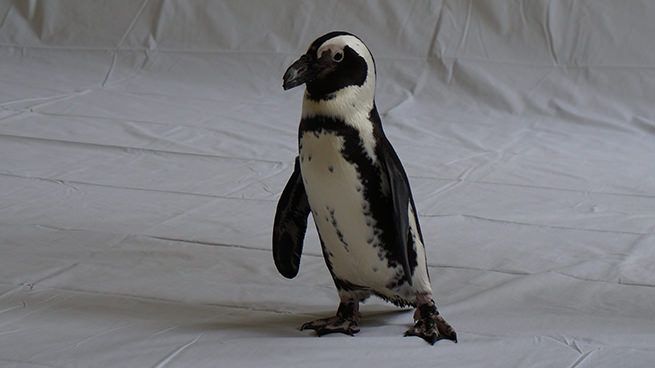 Cha-Cha Slide across the backdrop.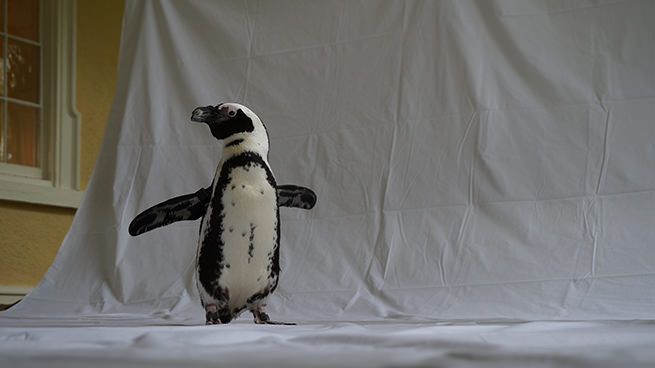 We pretend Winnie is trying to hug us.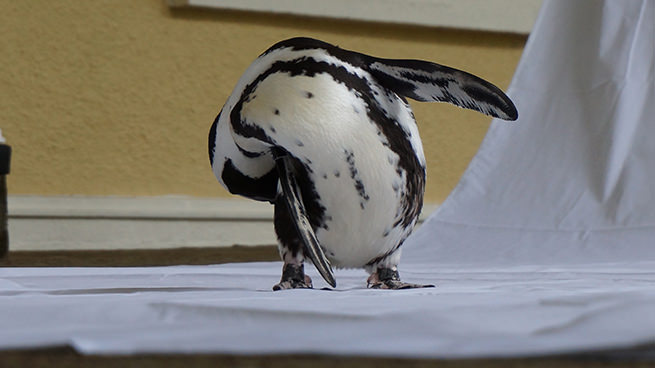 Getting a little camera shy.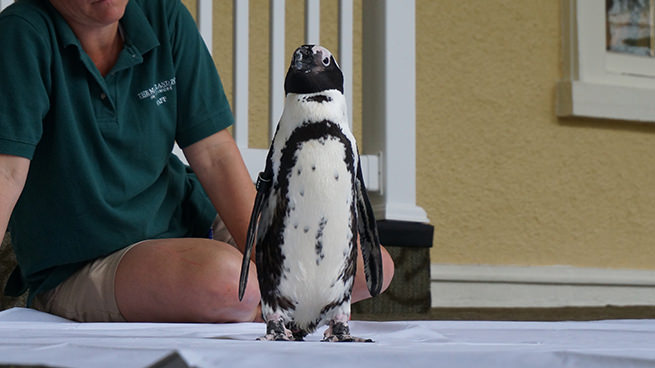 "Okay, now I'm ready for my close up!"
7/21 :: Video Shoot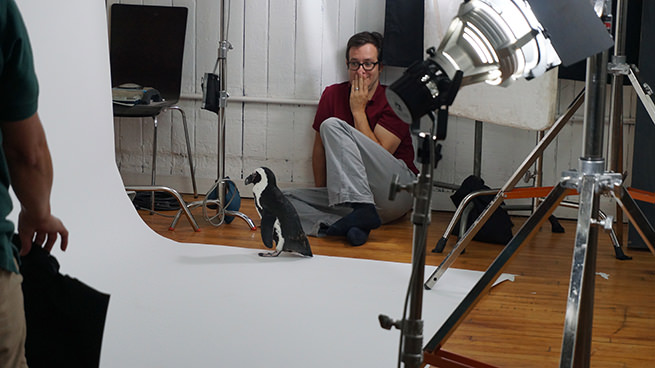 Winnie and Timm Baldwin, the Zoo's Marketing Director, making a connection (Timm's face is priceless)!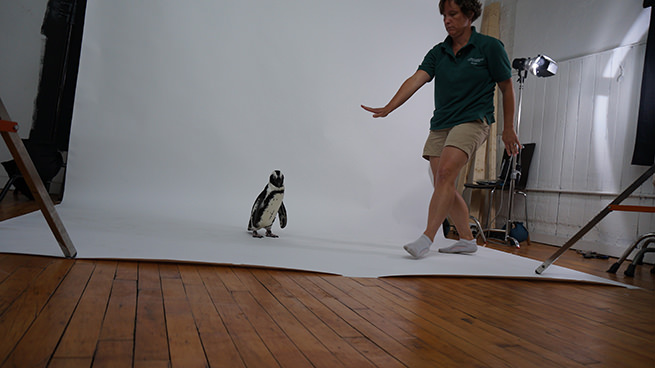 Simon says stop! And smile at the camera.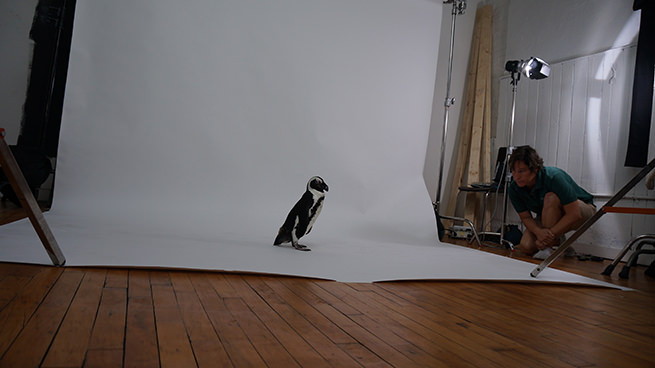 Winnie hitting her mark like a pro. Or better yet, like a BOSS.
And who could forget our other fine feathered friends who are moving to a new home…the flamingoes!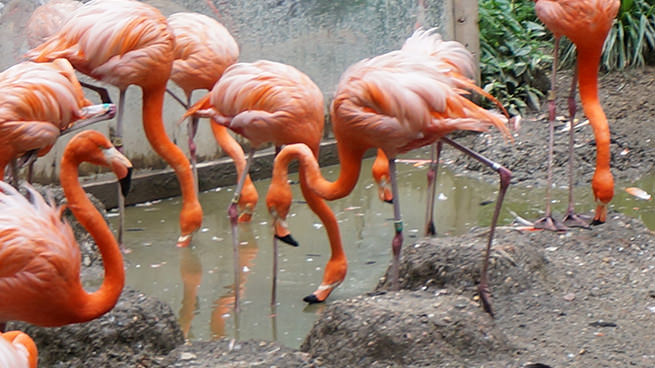 You know you've missed seeing these sassy, pink beauties on exhibit!
For more information on the exhibit, visit The Maryland Zoo''s website.
Mark your calendars (I have) for September 27th! Because I love penguins. And we bet you will too.